Jams for Man
Andy Keiler hosts an in-depth look at the music scene of his youth from the Northern Virginia suburbs.
Music
39 rész
A history of the Northern Virginia music scene
Episode #57 - Skeeter Thompson (Scream)
93 perc
39. rész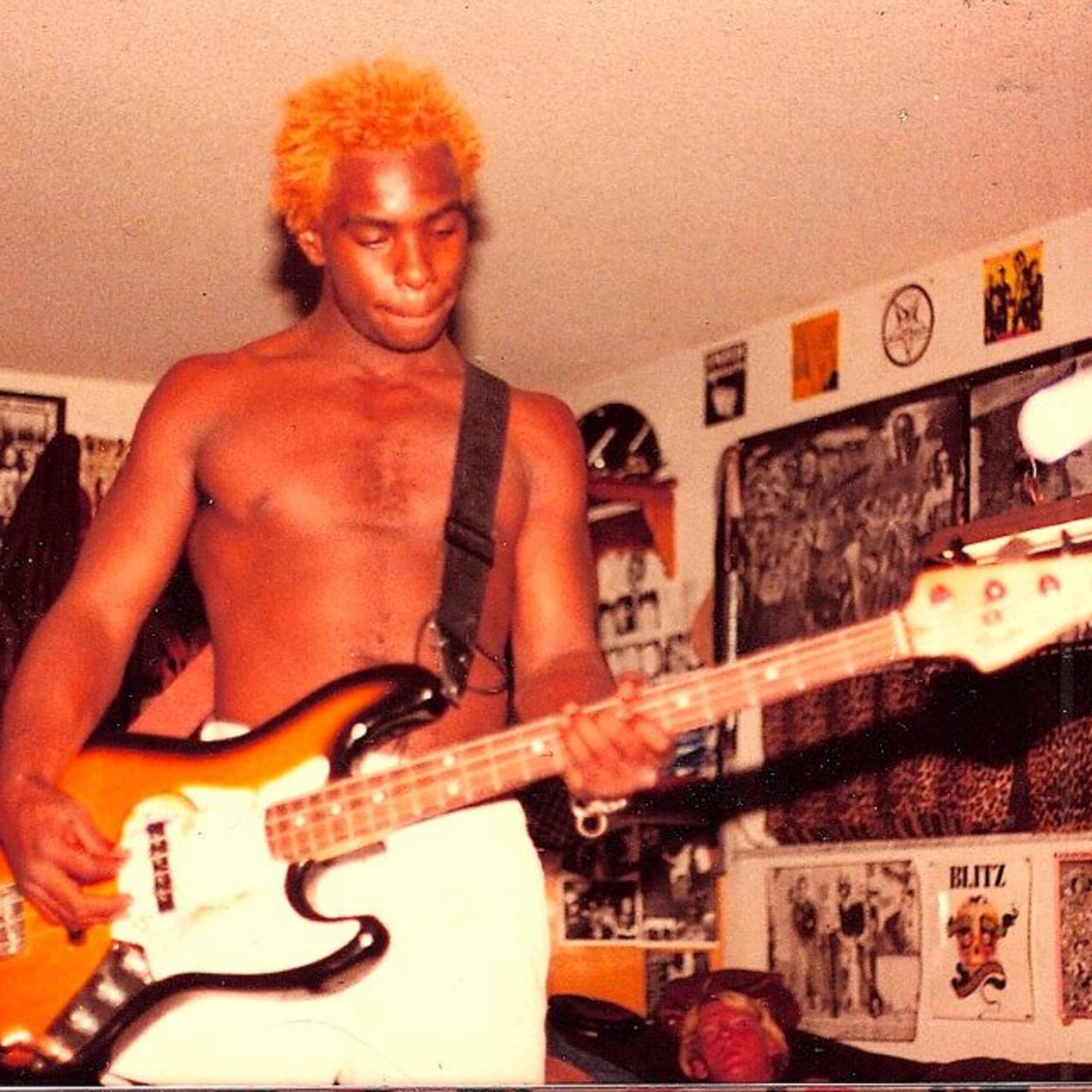 Enoch "Skeeter" Thompson grew up in Bailey's Crossroads and got his first guitar as a reward from his baseball coach for pitching a no-hitter in the championship game. From there, he met Franz Stahl at school and his new friend helped him learn how to play that guitar. The two, along with Franz's older brother Pete Stahl on vocals and Kent Stax on drums formed a band called Scream, inspired by the hardcore sound exploding out of DC, particularly bands like Bad Brains and the Teen Idles. Skeeter switched to bass because he had the rhythm to play it and the band wasn't able to find anybody else on the instrument with the right feel to complete their sound. In 1982, they went to Inner Ear Studio and recorded Dischord Records' first-full length release, Still Screaming. Scream released five albums and continued to play until the beginning of the '90s, doing a number of U.S. and European tours. When Stax left the band, they asked a young drummer, Dave Grohl, to take over. After their break up and dealing with family health issues (as well as playing in Soylent Green), Thompson went down to Little Rock, Arkansas to find his daughter and played in and formed several bands there. He then returned to Northern VA and has been playing in hard rock and hardcore bands such as Fallout Shelter, Rise-Defy, and several projects with Nathan Turney. He also put out a solo album in 2018 called The Book of Enoch in E Minor. You can find it at https://store.cdbaby.com/cd/skeeterenochthompsoninc
Episode #56 - Vivek Rangarajan (Death Waves)
48 perc
38. rész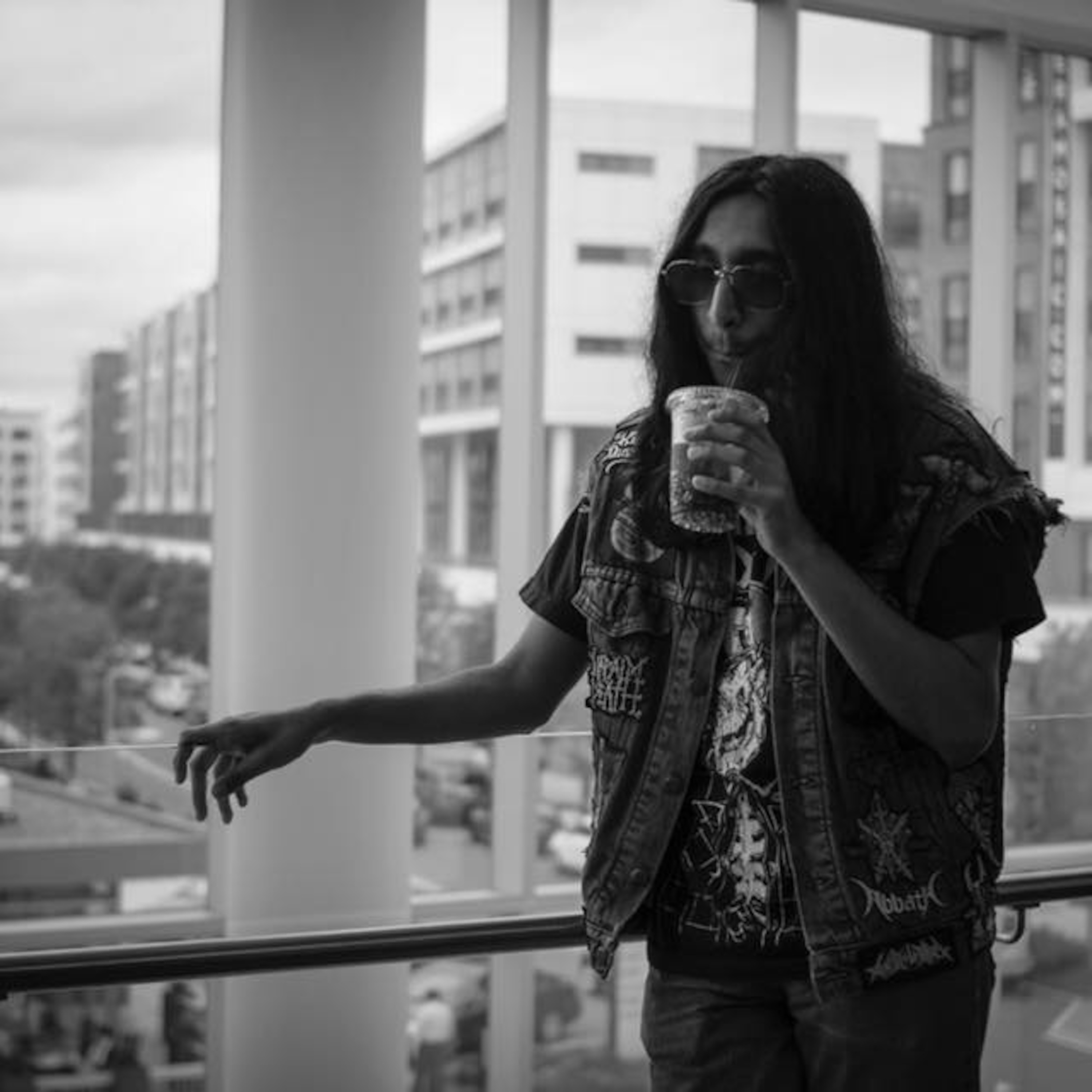 Vivek Rangarajan is the DJ and host of Death Waves, a call to all metallic heshers, greasy punx, industrial noisemongers, and synthwave junkies, on WGMU radio. D E A T H W A V E S is their mecca, presenting thick slabs of punishing audial assaults back to the roots of degeneracy, while looking towards our future doomsday. Listen live every Wednesday from 10-11:30PM at wgmuradio.com, radioflag.com/stations/iwgmu# and Mason Cable Channel 8.2.
Episode #55 - Mark Robinson (Unrest)
72 perc
37. rész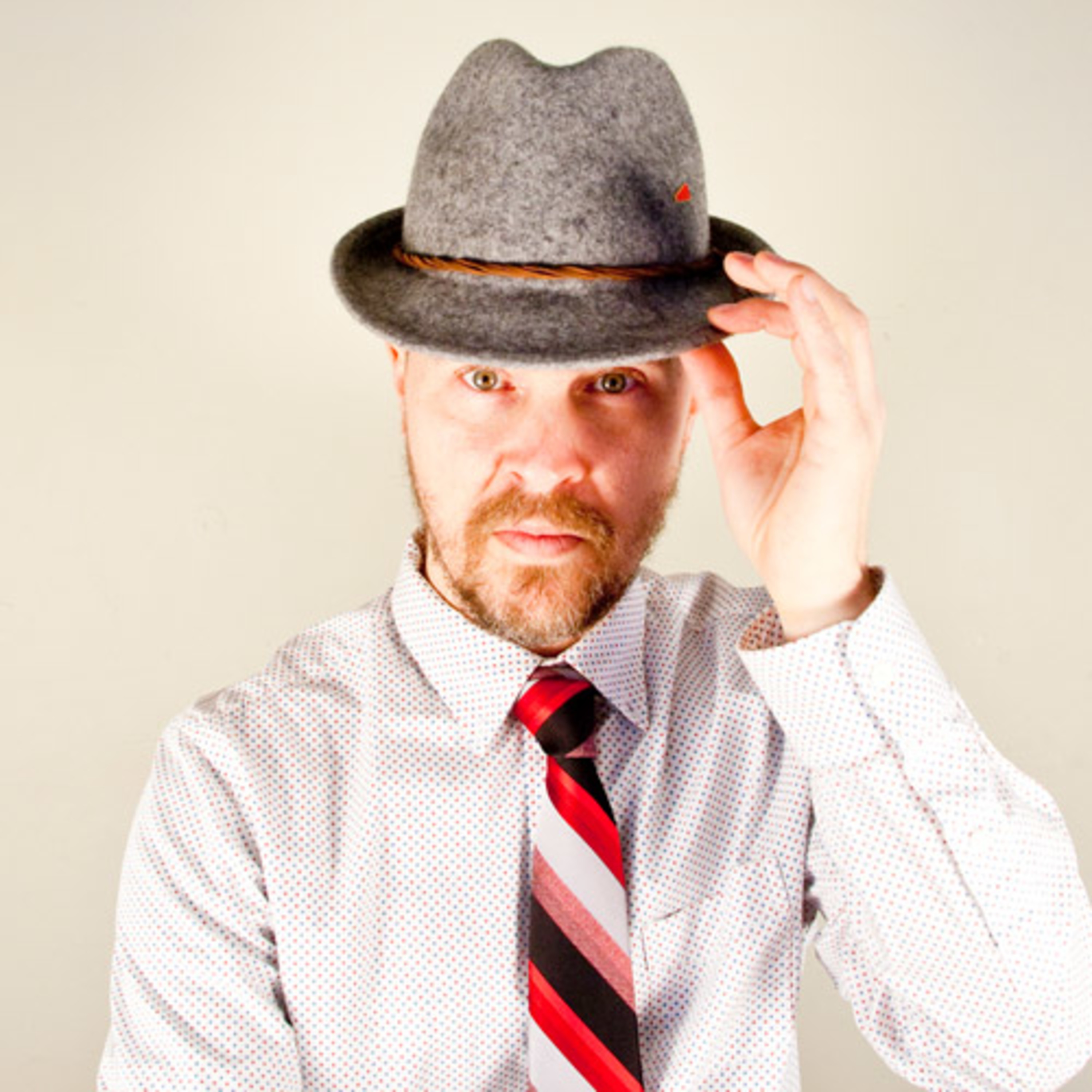 Mark Robinson founded the indie band Unrest with Phil Krauth and Tim Moran while still attending Wakefield High in Arlington, VA. He started the label Teen Beat Records as a kind of lending library for the band's rehearsal tapes, as well as those of his friends' bands. Only one copy of each album existed and his classmates could borrow one for a few days.Their first public release was a compilation cassette called Extremism In the Defense of Liberty is No Vice on February 23, 1985. Bridget Cross joined Unrest on bass in 1990 and their sound evolved into a "minimalist but lively kind of pop." They released two full-length albums with this line up, 1992's Imperial f.f.r.r. and 1993's Perfect Teeth. The label uprooted to Cambridge, MA in 1999. Robinson and Cross also played together as Air Miami, and he joined Jenny Toomey, founder of the Simple Machines label, and Rob Christiansen of Eggs in Grenadine. He currently plays with his wife Evelyn Hurley (Blast Off Country Style) in Cotton Candy and also with D. Trevor Kampmann as Fang Wizard. He also directed the new film Amateur on Plastic about the outsider music of DC rock legend Butch Willis https://www.youtube.com/watch?v=V4W7Rac4Qf0&feature=youtu.be. Find more information Mark Robinson and Teen Beat's releases at https://www.teenbeatrecords.com/
Episode #54 - Dave Gilligan (Remission)
60 perc
36. rész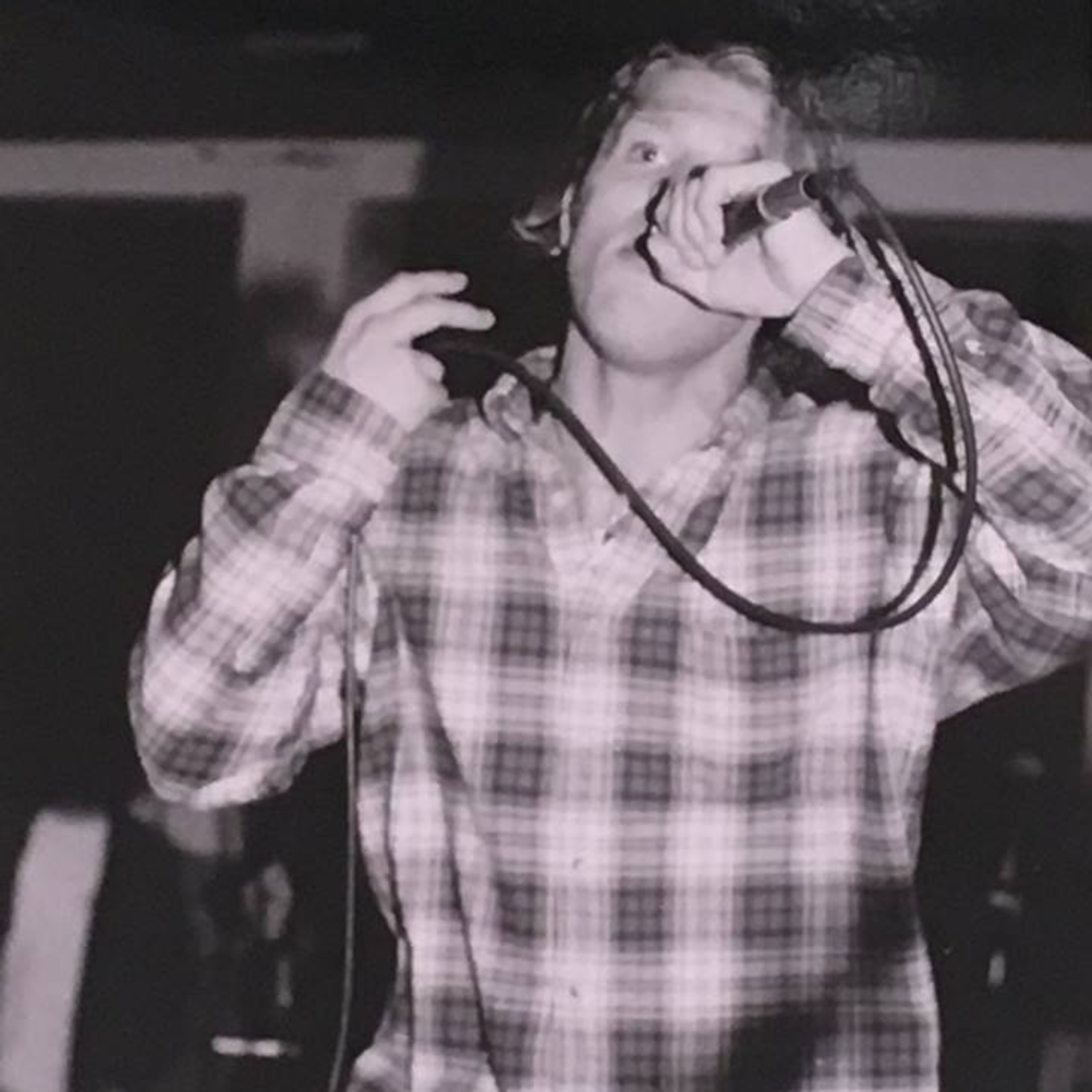 David Gilligan exploded out of the Reston hardcore scene and brought the principles he learned there of simplicity, honesty, and empowerment to far-flung locales such as a new scene in St. Augustine, Florida, Arizona, and even as a professor at Sterling College. He was the lead singer of three vital bands to the Reston scene: Knothead, Remission, and Avail, but has since grown as a musician, honing his vocals, developing his guitar playing, and even adding harmonica to the mix. Gilligan can also be heard on recordings with Sunhead, Home, as well as three solo albums, which can be found at his site http://davidgilligan.net/music. He is also the author of the books Rise of the Ranges of Light (Heyday 2011), I Believe I'll Go Canoeing (Craftsbury 2009), In the Years of the Mountains (Thunders Mouth 2006), and The Secret Sierra (Spotted Dog 2000).
Episode #53 - Chris Henderson (xushots.com)
74 perc
35. rész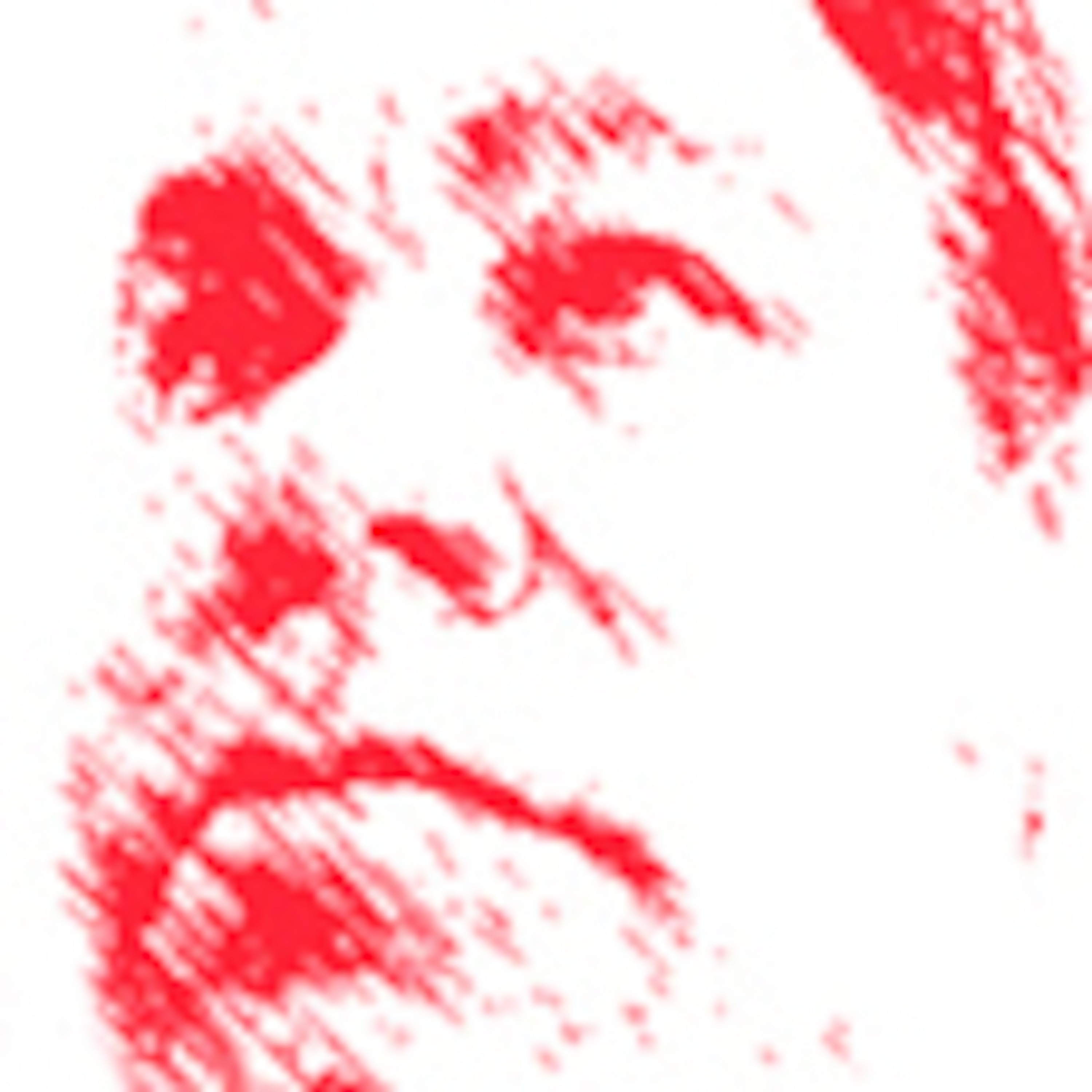 Chris Henderson was active in the Northern Virginia and DC punk scene from 1987 thru 1999. He photographed over 80 bands, creating thousands of images. Most have never been published, though some grace albums by Scream, United Mutation, and the Suspects. He also published the D.C. Spotlight zine. He even did some background singing on tracks by Scream and Bullhead. The bands he photographed were Scream, Grey Matter, Shudder To Think, Bad Brains, Black Market Baby, Ignition, Fear, Bad Religion, Hawkwind, Slickee Boys, Government Issue, UK Subs, United Mutation, Bullhead, Fugazi, Rancid, Meatmen, Peter and the Test Tube Babies, Soulside, Egypt, Henry Rollins, Ramones, the Pietasters, Jawbox, Unrest, The Obsessed, Aus Rotten, Indian Summer, Nashville Pussy, Cold Cold Hearts, Pure Rubbish, The Goons, Images, Wool, United 121, Foo Fighters, Lickity Split, Shoutbus, Attica 9, Violent Society, Undecided, MFD, Blanks 77, Branch Manager, The Darkness, Midnight Oil, and Against Me. He is now making these images available for the first time on the website www.xushots.com We are also collaborating on a limited edition Jams for Man t-shirt that will be available soon!
Jams for Man - Episode #52 - Steve Francis, Patrick Best, Bill McDowell, and John Dugan (Indian Summer)
81 perc
34. rész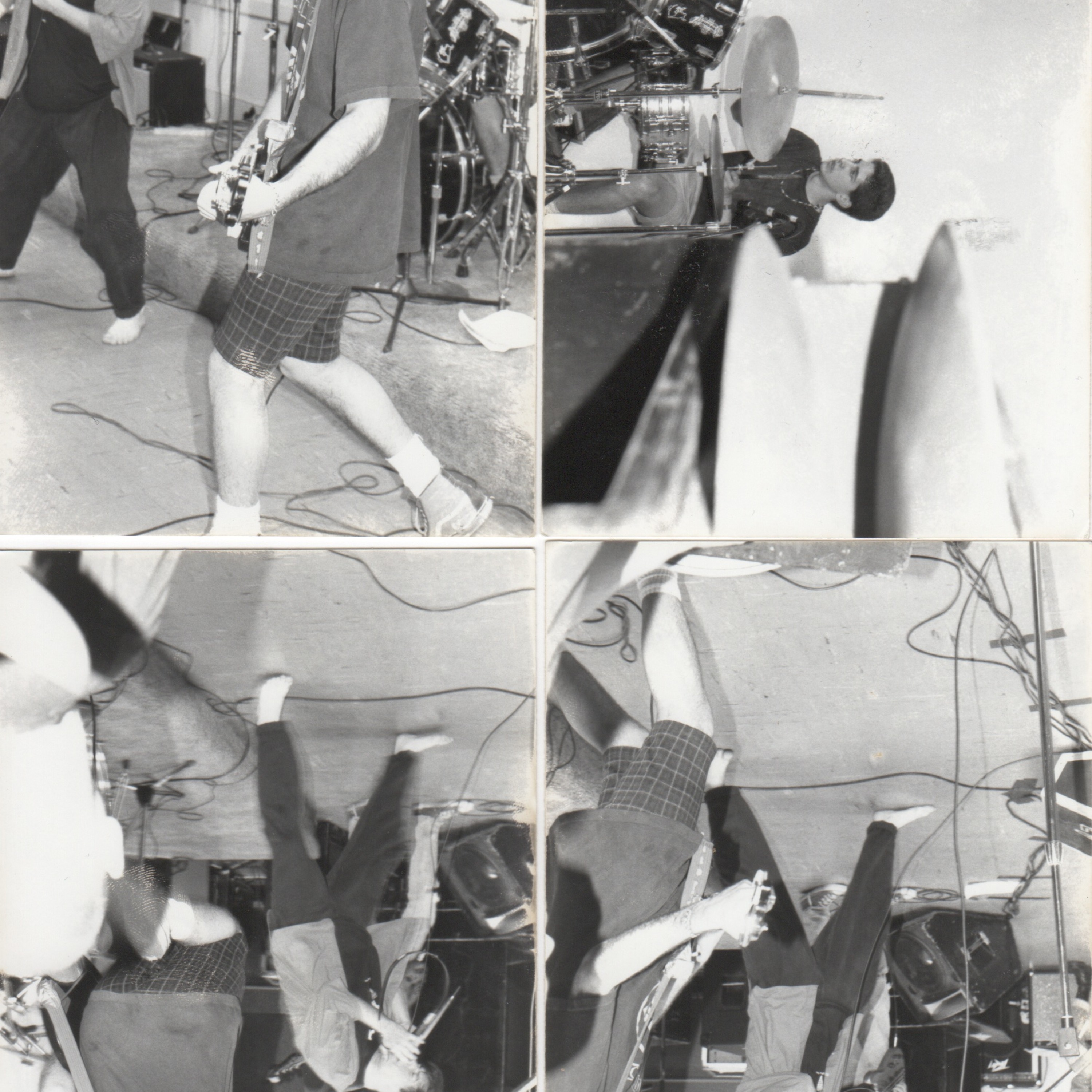 Late '80s Northern Virginia/DC area punk quartet Indian Summer recorded four songs with J. Robbins producing in Baltimore in 1989. Thirty years later, that four song session plus a demo are available on vinyl. Formed by four Virginia teens, Indian Summer was a staple of the Northern Virginia all-ages scene in 1988 and 1989, playing Merrifield Community Hall, Arlington Women's Hall and many a punk house party, a Positive Force show at d.c. space, and some of the first all-ages matinees at the Safari Club. Taking its inspiration from local heroes like Government Issue, Scream and Ignition, Indian Summer put its own stamp on D.C. area punk with passionate delivery and complex arrangements all its own. John Dugan went on to play with Chisel, Edsel, Pat Best in Pelt and Steve Francis in No Dead Monsters. Go to fwtrecords.com to get a copy of the Cherry Smash 12".
Episode #51 - John Fox (United Mutation)
63 perc
33. rész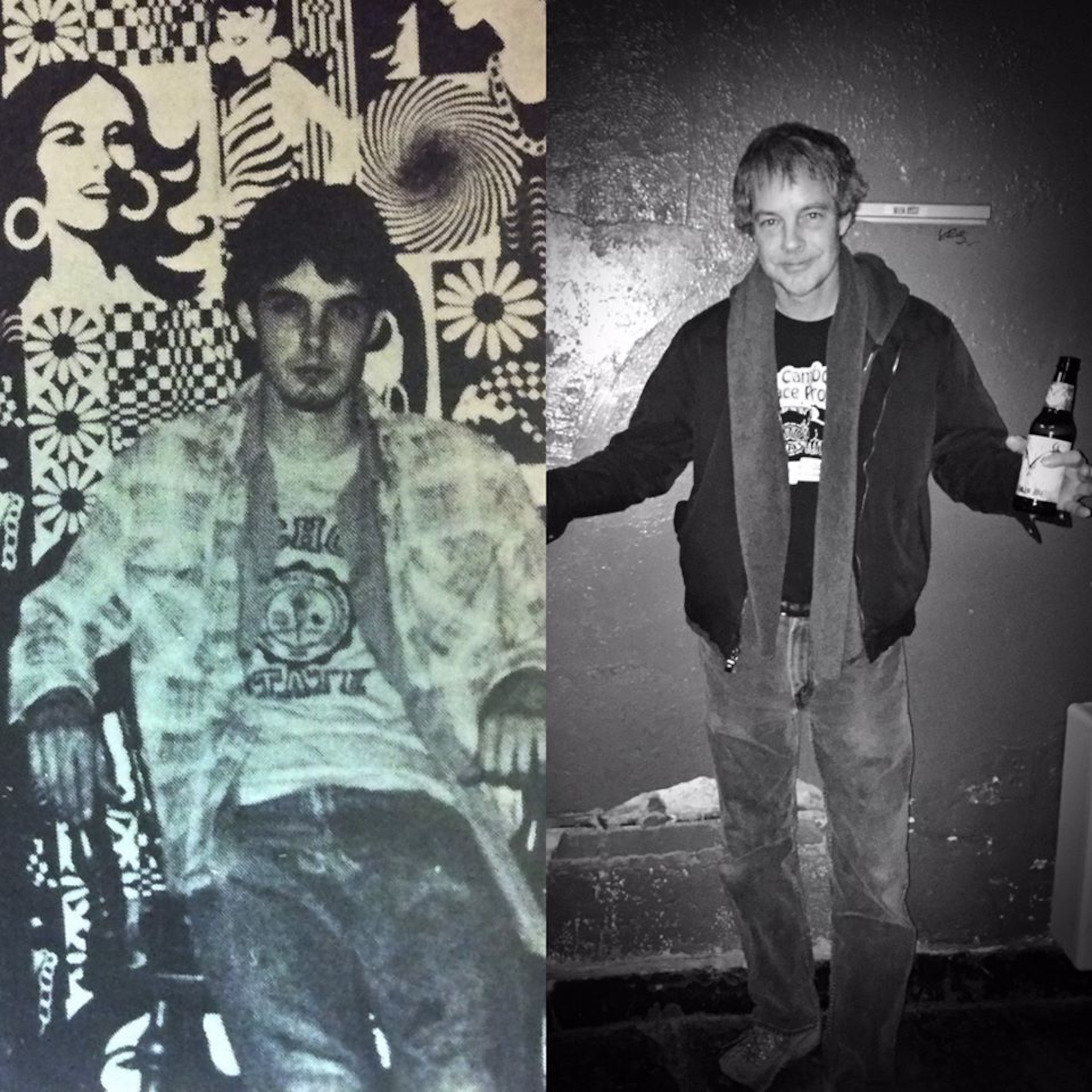 In the spring of 1981, guitarist John Fox started a protest band called Dark Self Image in Fairfax with his brother Jay on bass. In July 1982, the band recorded their first demo at Inner Ear Studios. Mike Brown became the singer and in October, they changed their name to United Mutation. The band was then featured on the record Mixed Nuts Don't Crack, a sampler that established them alongside other bands that would form their Northern Virginia cohort, such as Media Disease and Nuclear Crayons. Drummer Michael Salkind was then replaced by Billy Fox, who is not related to brothers John and Jay Fox. They then put out the Fugitive Family EP on their own new label called DSI Records (named after the eponymous band), founded by John Fox and Lee West, with help from Dischord Records. Drummer Fox left and was replaced by previous drummer Steve Kirkland, and in 1985 they released the EP Rainbow Person on their own label. In 1988, John Fox left the band to take full-time care of the DSI label, which put out records by Death Piggy, Malefice, Uruku, Foundation, Images, and M.F.D., as well as mainstays of the DC area scene such as John Stabb, Slickee Boys, and Scream. You can find more information about John Fox and United Mutation at https://www.facebook.com/United-Mutation-453741670025/.
Episode #50 - Keith Robinson (Psychotic Symptoms)
72 perc
32. rész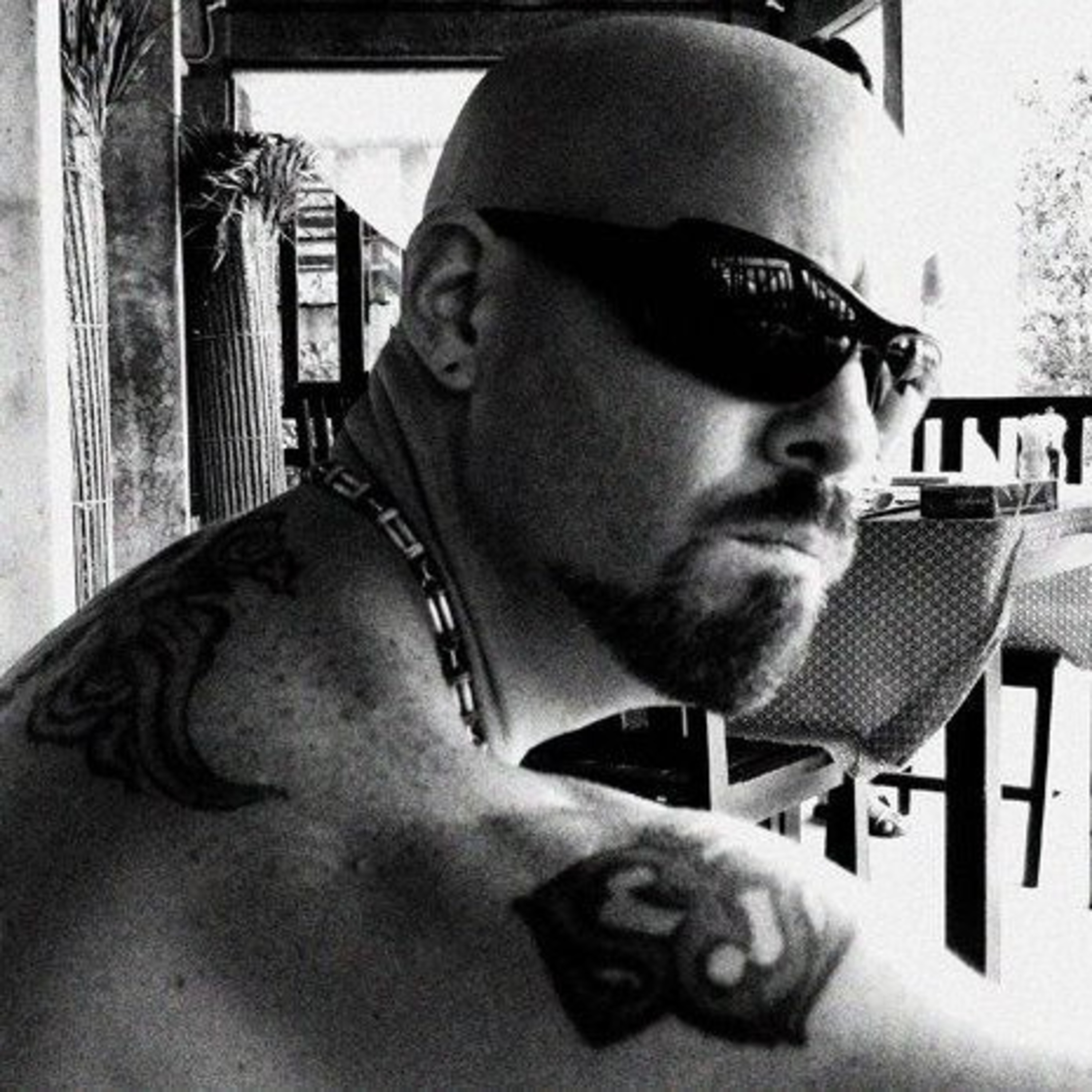 Keith Robinson never planned to start a band or be a musician, but somehow wound up in the middle of the Reston hardcore scene providing vocals for Psychotic Symptoms. He has vivid memories of playing Jam for Man, and shares those along with other recollections from house parties and garage shows of the time. He also went on to form the short-lived hardcore band Step Aside with Steve Sklarew again on guitar and Carter Blitch on drums. After a successful career working on major motion pictures, he has since moved to Thailand and spends his days diving one of the most beautiful locations on the planet.
Episode #49 - Mike Martzke (Lil Mike)
59 perc
31. rész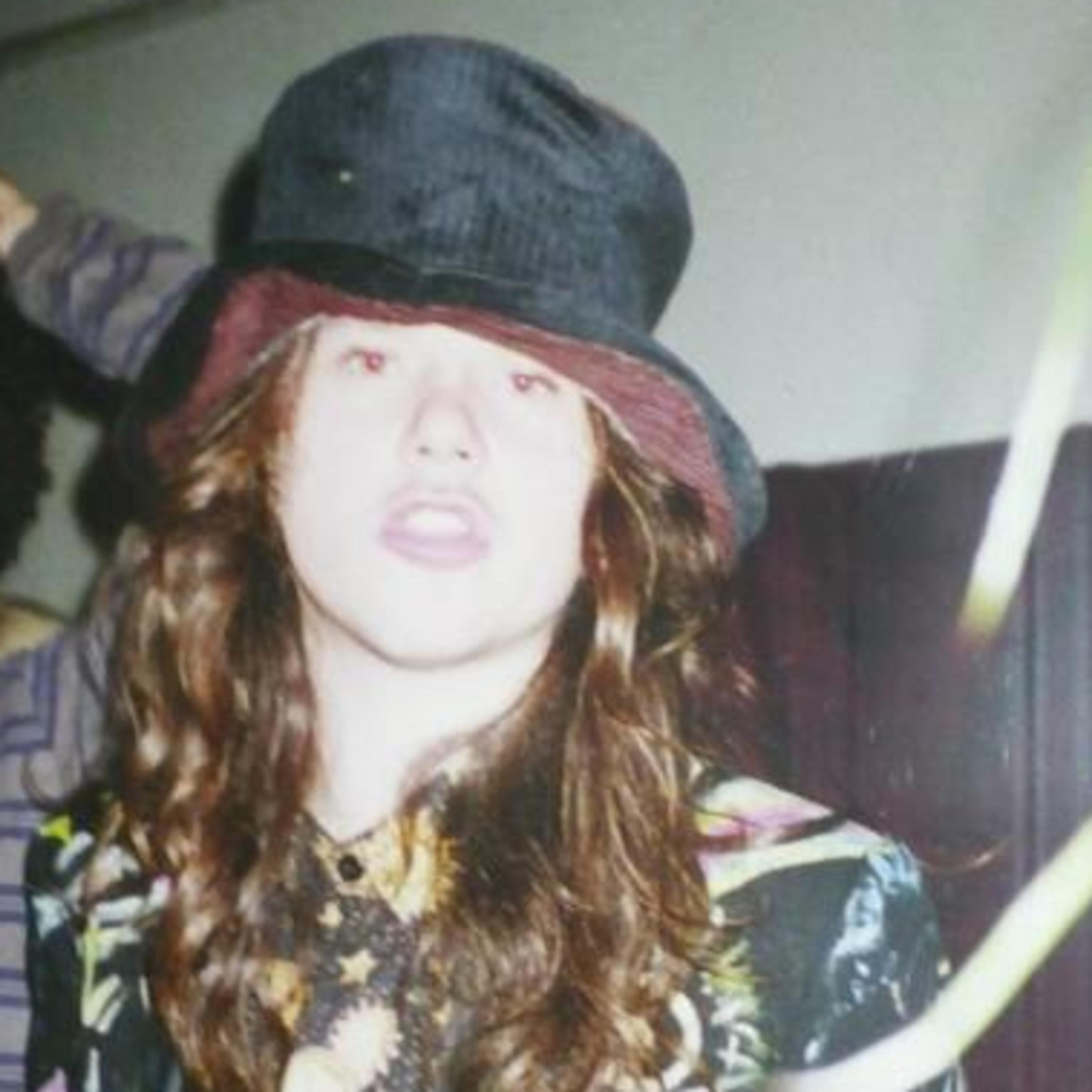 Mike Martzke aka Lil Mike organized, promoted and emcee'd hundreds of concerts and nightclub events for bands including Sublime, Green Day, Fugazi, Rancid and many more. But before all that, he challenged the status quo in Reston with bands like Toolin' for Bovines and Jesus Freak. These early bands laid the groundwork for the Reston hardcore sound to come. And though he loved seeing live shows in DC at the time and had made many connections there, he realized that he might have to leave and go all the way to San Francisco to not be harassed and ostracized in his own hometown. Once in SF, Lil Mike hooked up with some players from Reston and formed the celtic-folk punk band Bedlam Rovers. He provides vocals on their album Squeeze Your Inner Child. He also played guitar behind two 12-year-olds in the Rolling Scabs, a punk band that opened for the likes of Naked Raygun and Frightwig at Gilman St. Those are just some of the credits from Mike Martzke's storied career, and stories are what Lil Mike excels at telling, in speedy, rambling monologues that weave the story of punk together over four decades and two coasts. You can find some links to his music and more information about Lil Mike here: https://blog.wfmu.org/freeform/2005/02/the_rolling_sca.html https://www.youtube.com/watch?v=A3dhQqa71V4 https://archive.org/search.php?query=creator%3A%22Komotion+International%22 https://www.youtube.com/watch?v=pVFOPIZ192w&ab_channel=whammo64
Jams for Man - Episode #48 - Chris Condayan (The Suspects)
72 perc
30. rész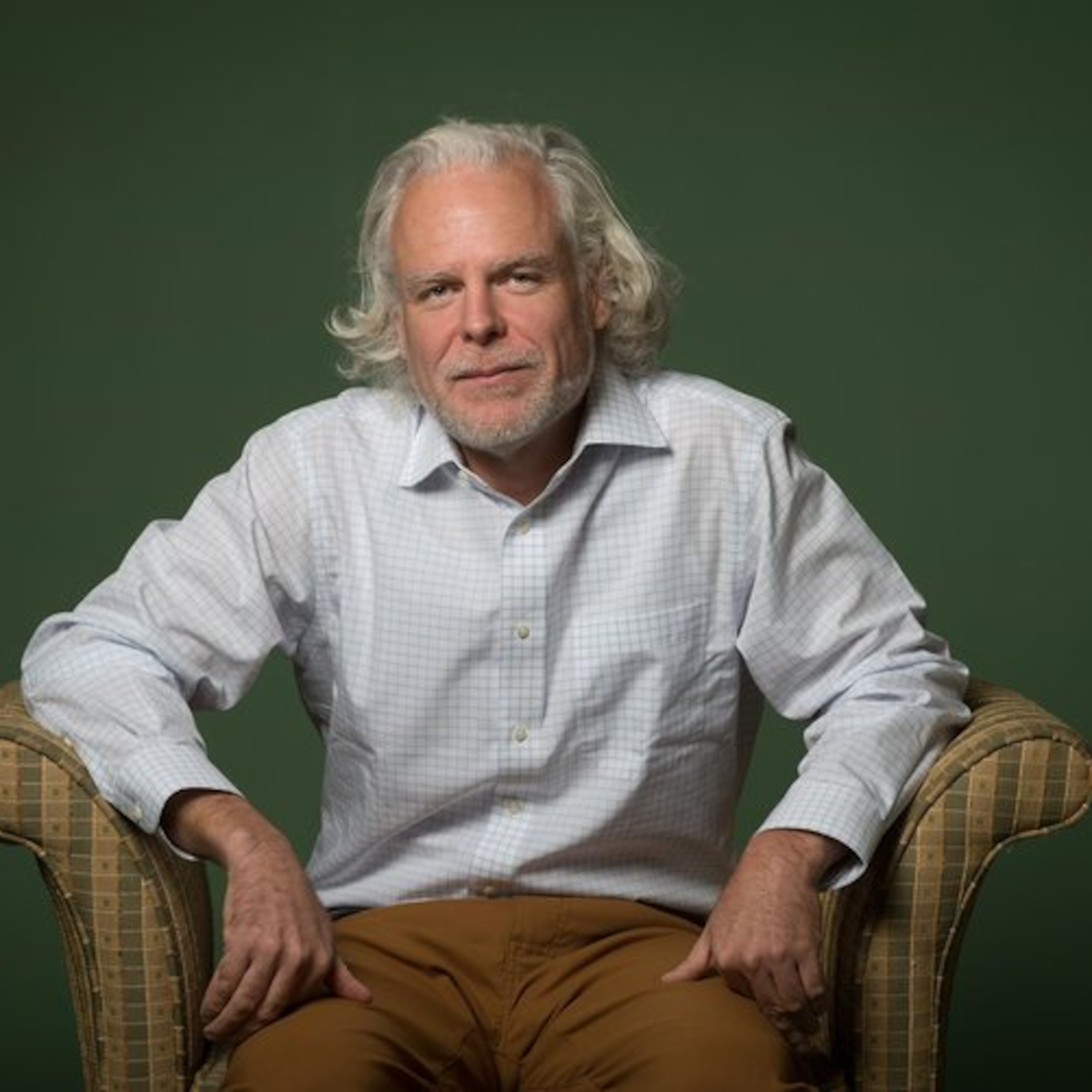 Chris Condayan aka Chris Suspect was fundamental in reigniting a passion for punk rock and hardcore in the area with his group The Suspects. He also played bass in various Northern Virginia bands such as Lickity Split, Spitfires United and VPR. He formed Torque Records to put out the Suspects first 7", but then went on to put out almost twenty releases by numerous excellent bands from NOVA like Shoutbus, Positive State, and the Goons. He discovered a passion for photography in 2007, and his work has been recognized internationally and exhibited in Miami, Belgium, Germany, Italy, Romania, Georgia and the United Kingdom. His documentary work on the underground music scene in Washington, D.C., was published as a book, Suspect Device, by Empty Stretch in 2014. You can find links to his art at his site Chrissuspect.com
Jams for Man - Episode #47 - James Barry
58 perc
29. rész
James Barry started as a metalhead guitar shredder in Reston and became a world-renowned composer in New York, but views it all as music that comes from the same place. He should know, he has a PhD in composition and produced contemporary music concerts in New York City as artistic and managing director of Forecast Music for five seasons. Recently, he has been composing and producing experimental opera with inspiration ranging from Carrie Nation to Colonel Sanders. This is a long way from the Reston hardcore scene of the late 80s with the band Militia and the Tampa metal scene of the 90s with Buckethead; but as long as it gets the crowd reacting in a visceral way, he has accomplished his goal. You can find more information about performances of his music at http://jamesbarrycomposer.com/
Episode #45 - Julie Jonas (VFW 9274)
62 perc
28. rész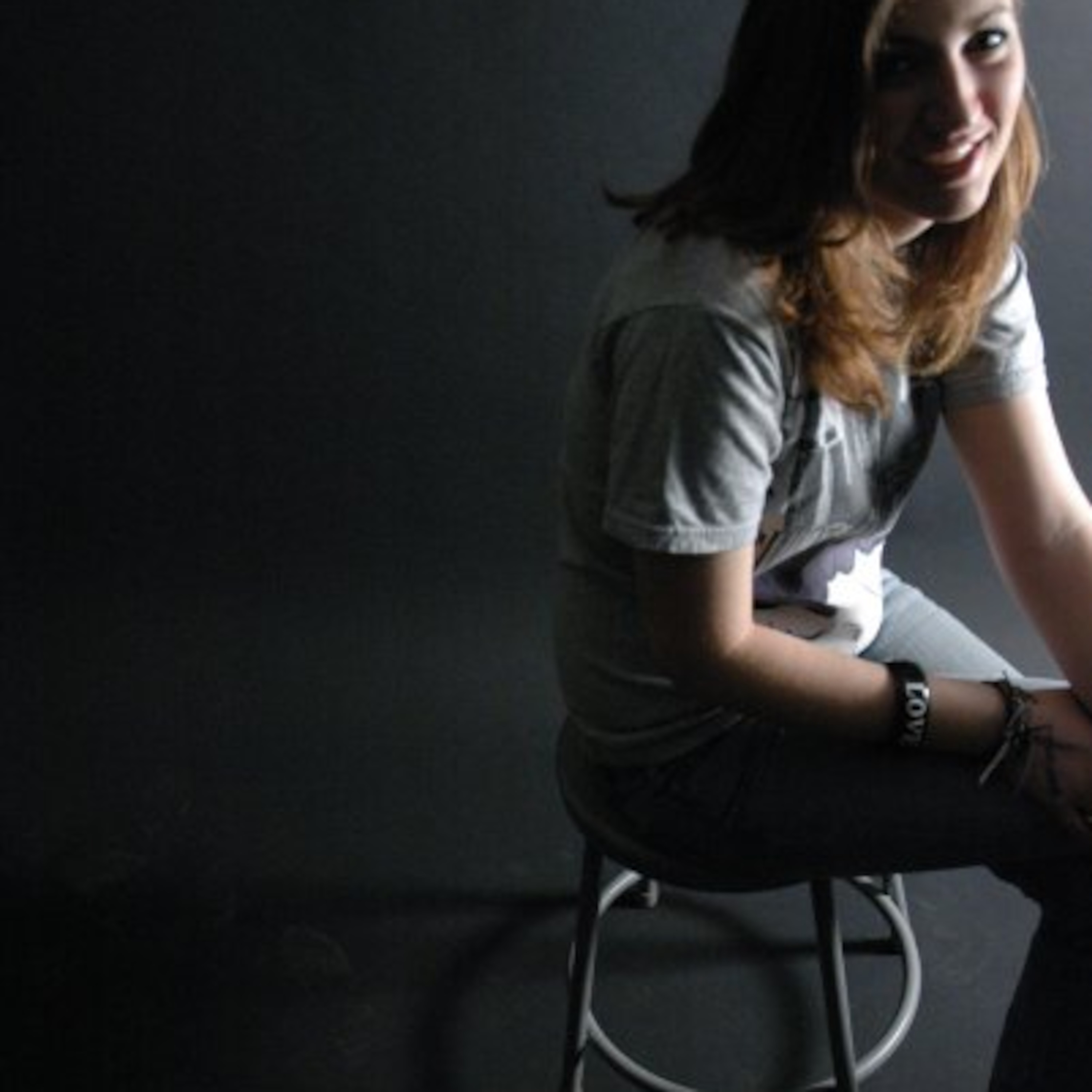 Julie Jonas discovered chaotic music and her own identity after growing up as one of ten kids in Southern California. She learned to play bass from her two older brothers and studied violin, but really connected to music through the bands playing the Sterling Community Center after moving to Virginia. However, a chance encounter with an old friend at community college led her to managing VFW 9274 and getting younger veterans there by booking metal and hardcore shows. Now, she's aspiring to put together awesome shows with bands that would not normally play together and connect the disparate chaotic music scenes from Baltimore to DC to Richmond. VFW 9274 will host the Jam for Man 30th Anniversary show on July 21st from 6-10PM. It is located at 7118 Shreve Rd., Falls Church, VA 22043.
Episode #44 - Sean Flanagan, Griffin Low, Chris Castro, and Kurtis Kunkel(The Firnats)
79 perc
27. rész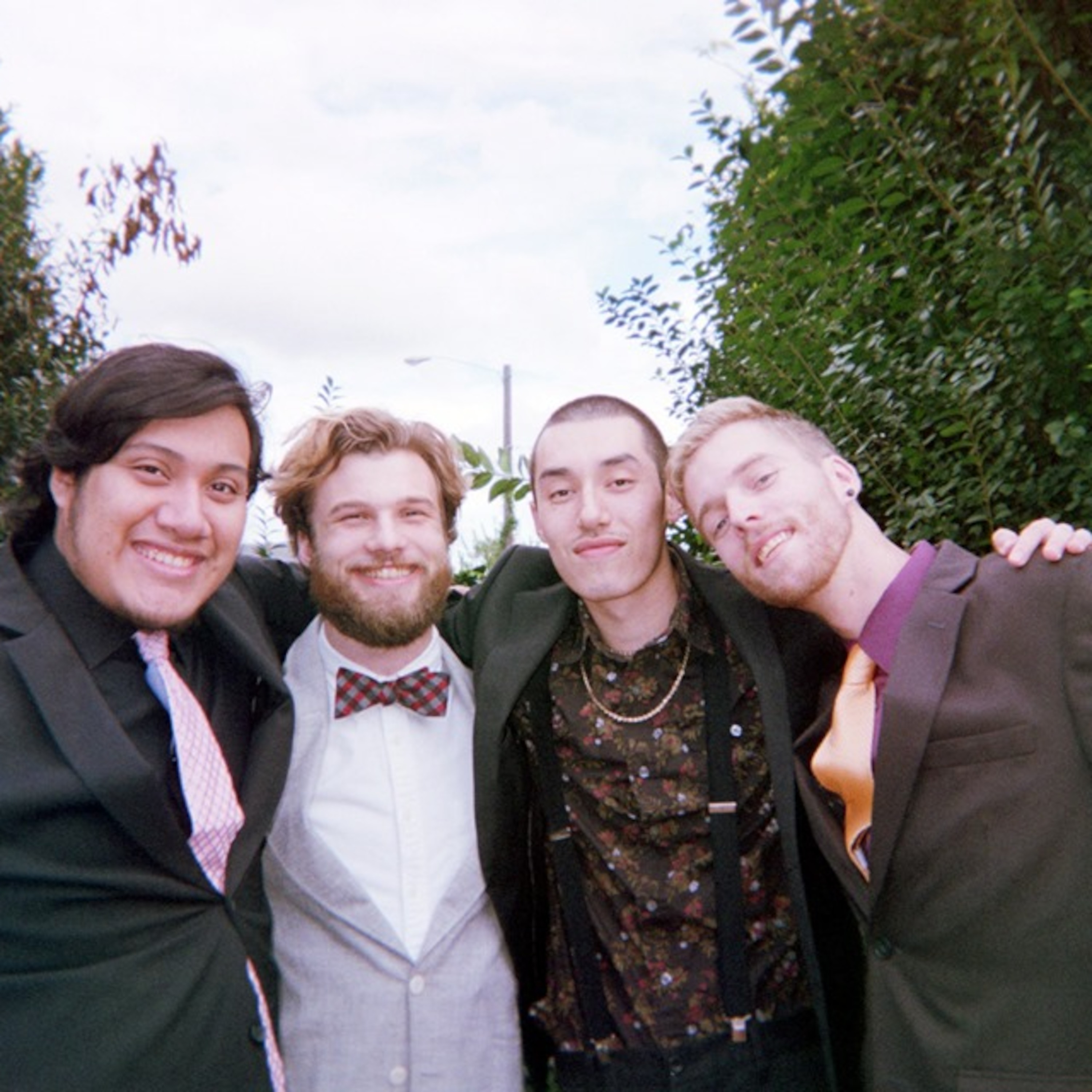 The Firnats consist of four friends from Reston, VA: Sean Flanagan on guitar and vocals, Griffin Low on bass, Kurtis Kunkel on drums, and Chris Castro on guitar. They formed in late 2015 when Flanagan was still in high school and jamming with his buddy Aaron Pirnat, from which the group gets their name. The Firnats take a lot of inspiration from the alternative bands of the 90's and 2000's such as Weezer, Pavement, Cage the Elephant, and the Strokes. The band has played everywhere from the basements of Reston to the Black Cat in D.C, and Strange Matter in Richmond, where Flanagan goest to school. The Firnats first recorded an EP, El Dorado, with the original lineup, then their debut album, "Fear Not", completely DIY in producer Hapa Siuhengalu's basement in Reston Virginia, and are currently working on their follow-up. It promises to sound more professional while still retaining the intimacy and songcraft of their earlier efforts. You can find their music at https://thefirnats.bandcamp.com/.
Episode #43 - Davis White (Repercussion)
94 perc
26. rész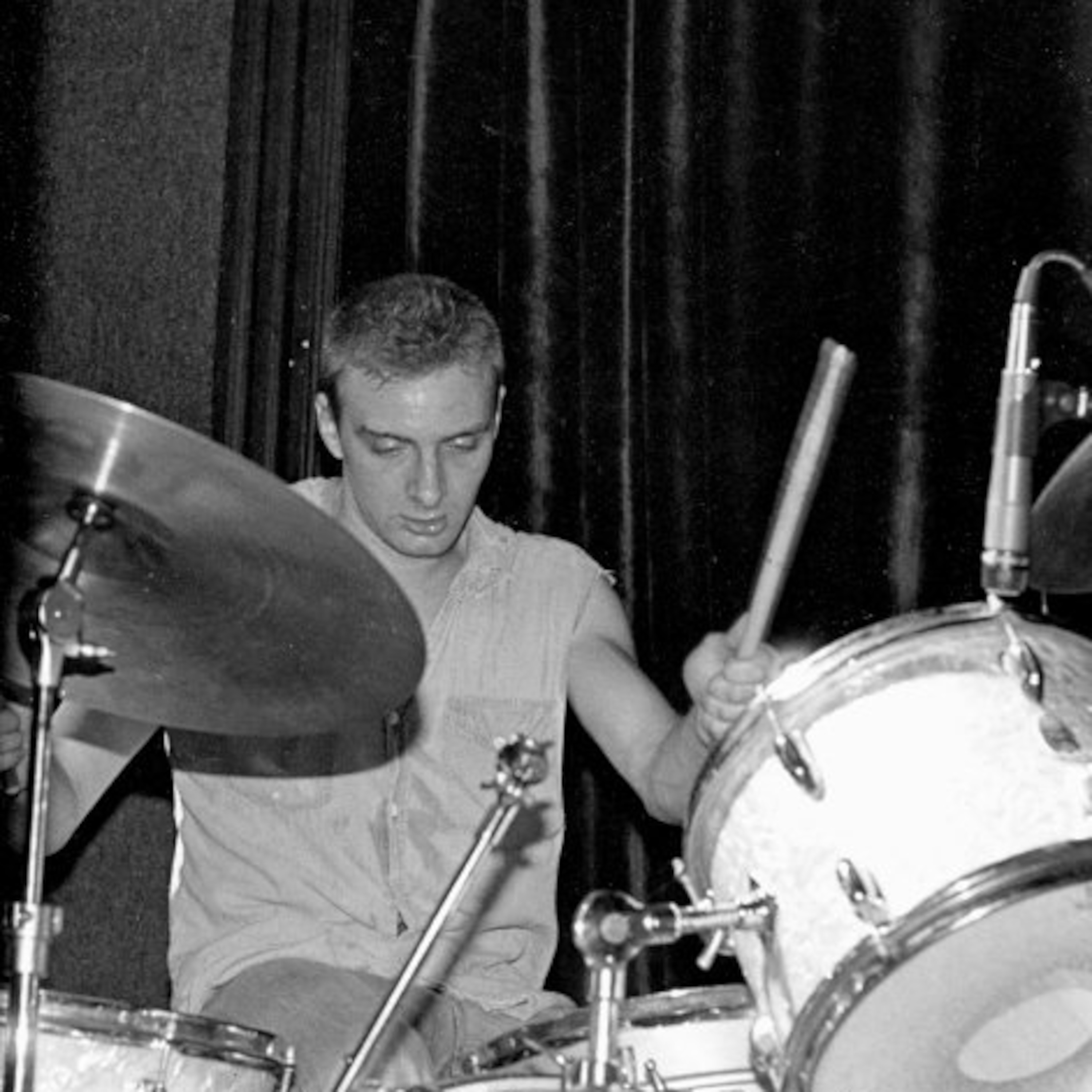 Davis White got started playing live music late but more than made up for it. Once introduced to UK Subs by a neighbor, he bought a drum kit off a co-worker and started the band Media Disease. After appearing on the Mixed Nuts Don't Crack compilation with the likes of Nuclear Crayons and United Mutation, they put out their first self-titled album in 1982. This then led to an eight month stint in the crossover metal-meets-hardcore band Malefice, also with Mike Clayberg. Soon after, Davis traded places with Colin Sears, joining the Reston band Pudwak, who then changed names, settling on Foundation. They recorded a few albums at Inner Ear and toured extensively, but White wanted to front a band before turning 30. He then left that band and formed Repercussion, discovering the burgeoning Reston scene and playing several Jam for Man concerts. They also recorded one classic album, The Trees and Flowers, in 1990. When this band broke up, White switched to mandolin and played with the band Lorelei, who recorded an underground hit single, "The Bitter Air". They then switched to a three-man lineup with White on drums again and recorded the proto-Radiohead LP Everyone Must Touch the Stove. White went on to record many bands himself, including Jenhitt, and played in other bands like Uruku, Rambling Shadows, the Alice Despard Group, and Sansyou. He continues to play and record with the eclectic band We Capillaries, who are scheduled to appear at the 30th anniversary Jam for Man concert. You can find their music at http://koiote.bandcamp.com/album/people-food
Episode #42 - Lilly Menard, Benjamin Tankersly, and Andy Gale (Dead As Dillinger)
83 perc
25. rész
Named for a line in Reservoir Dogs, this trio from Arlington, VA with Lilly Menard on bass and vocals, Benjamin Tankersly on guitar and vocals, and Andy Gale on drums made post-punk rock music reminiscent of Sonic Youth and the Smiths. They released only one official cassette EP, Trigger Happy, in 1995 on Victrola Records, the label run by Billups Allen (later called Generalissimo.) Tankersly and Gale later went on to play with Allen in Virginia's answer to the Minutemen, Shoutbus! Meanwhile, Menard joined Allen's bandmate from Ugly, drummer Chuck Campbell, in Monsoon. Dead As Dillinger also recorded a second unreleased album with producer J. Christian Quick at Stumble and Fall Studios (later of Stillness Sound Facility). You can find both of these excellent records at their Bandcamp.com site at https://deadasdillinger1995.bandcamp.com/.
Episode #41 - Ron Winters Jr. (Branch Manager)
60 perc
24. rész
Ron Winters Jr. formed Branch Manager with Dave Allen on bass and Derrick Decker on drums in 1990. They went on to sign with Dischord Records and become the torchbearers for post-hardcore Reston. They released a self-titled debut in 1995 and Anything Tribal, their second and acclaimed final LP, recorded with the help of Ian Mackaye and Don Zientara at Inner Ear Studios, in 1997. Winters discovered a talent for writing young as the son of a schoolteacher. When added to his newfound dexterity on guitar and inspiration from 70s rock radio and the suburban landscape around him, Winters started to write songs and never stopped. Winters began to play live with his high school band Toolin' for Bovine, but went on to play with other Restonites in Foundation, Blood Bats, and Sons of Disobedience. He has toured with the likes of NOFX and Fugazi, and Branch Manager have currently reformed and are playing live and recording another album. You can find their music at https://branchmanager.bandcamp.com/
Episode #39 - Sam Gunderson (Crunchy Water)
50 perc
23. rész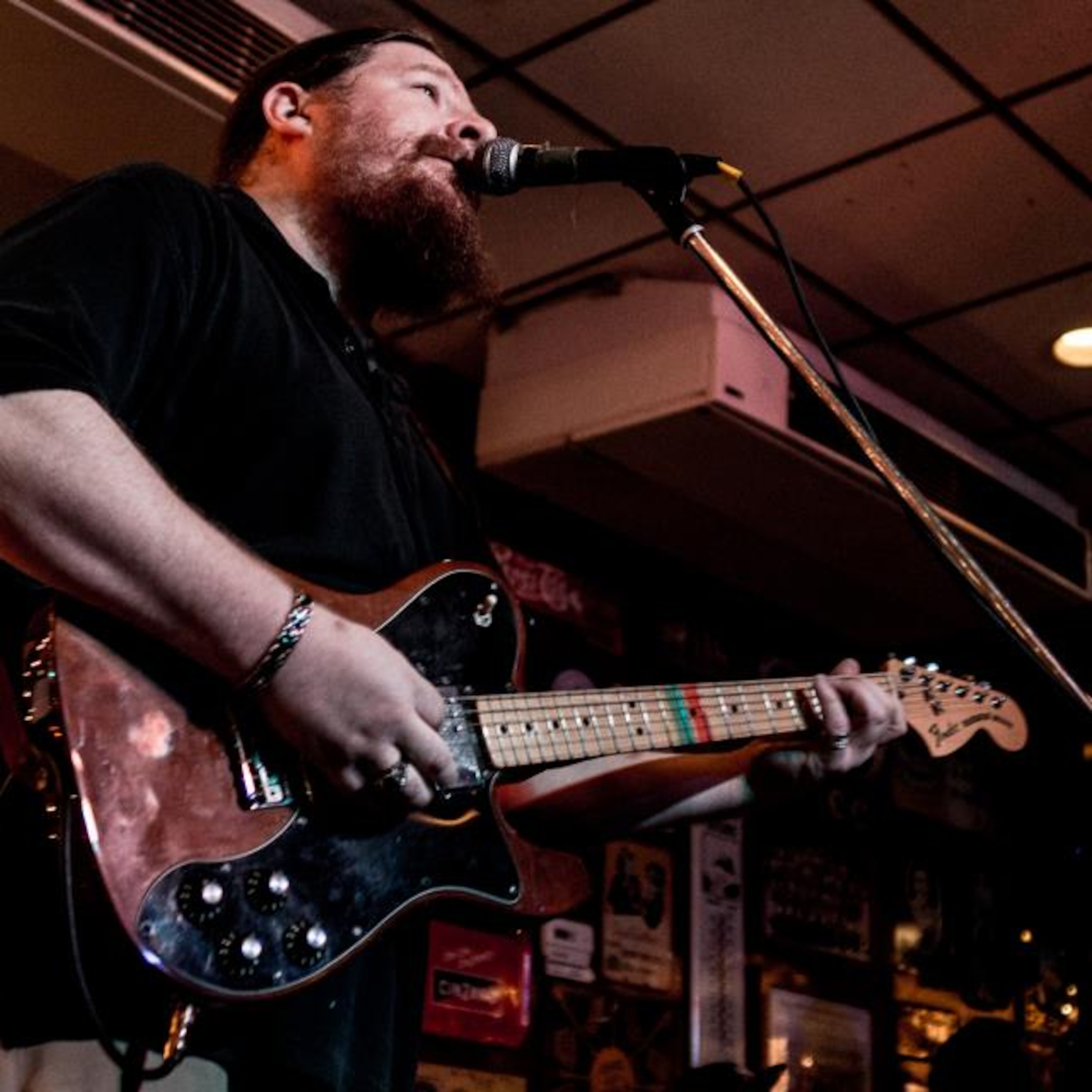 Sam Gunderson is one of Reston's original guitar heroes. His knowledge of music and love of grooves allows him to navigate easily between blues, rock, hip-hop, go-go, and more. Gunderson grew up listening to Jimi Hendrix, Stevie Ray Vaughn, and Randy Rhoads, while also learning at the feet of other local legends such as Jon Rustad and Mike Davis of The Iceboxers and Joe Lawlor of Egypt. Gunderson jammed with keyboardist David Linsenmayer early on in elementary school, but it wasn't until they met drummer Gabe Kader and bass player Lefty Furr that they were able to form a real band. Those four came together, naming themselves Crunchy Water after the Dweezil Zappa song, and started writing the songs that would be the backbone of their sets at Jam for Man and beyond. At the same time, Gunderson joined Kader's brother, Tarik, in the diverse go-go band Split Decision. After high school, Gunderson formed the band Cactus Groove and has continued to play with those musicians off and on for decades. Gunderson eventually moved farther down south to Birmingham, Alabama, and continues to learn from the rich blues tradition there, while also marrying and forming a band with his wife, the SBG's. You can stay current on Gunderson's many projects and shows at https://www.facebook.com/samgun00/.
Episode #38 - Pat Kennedy (Hostile Environment/Remission)
72 perc
22. rész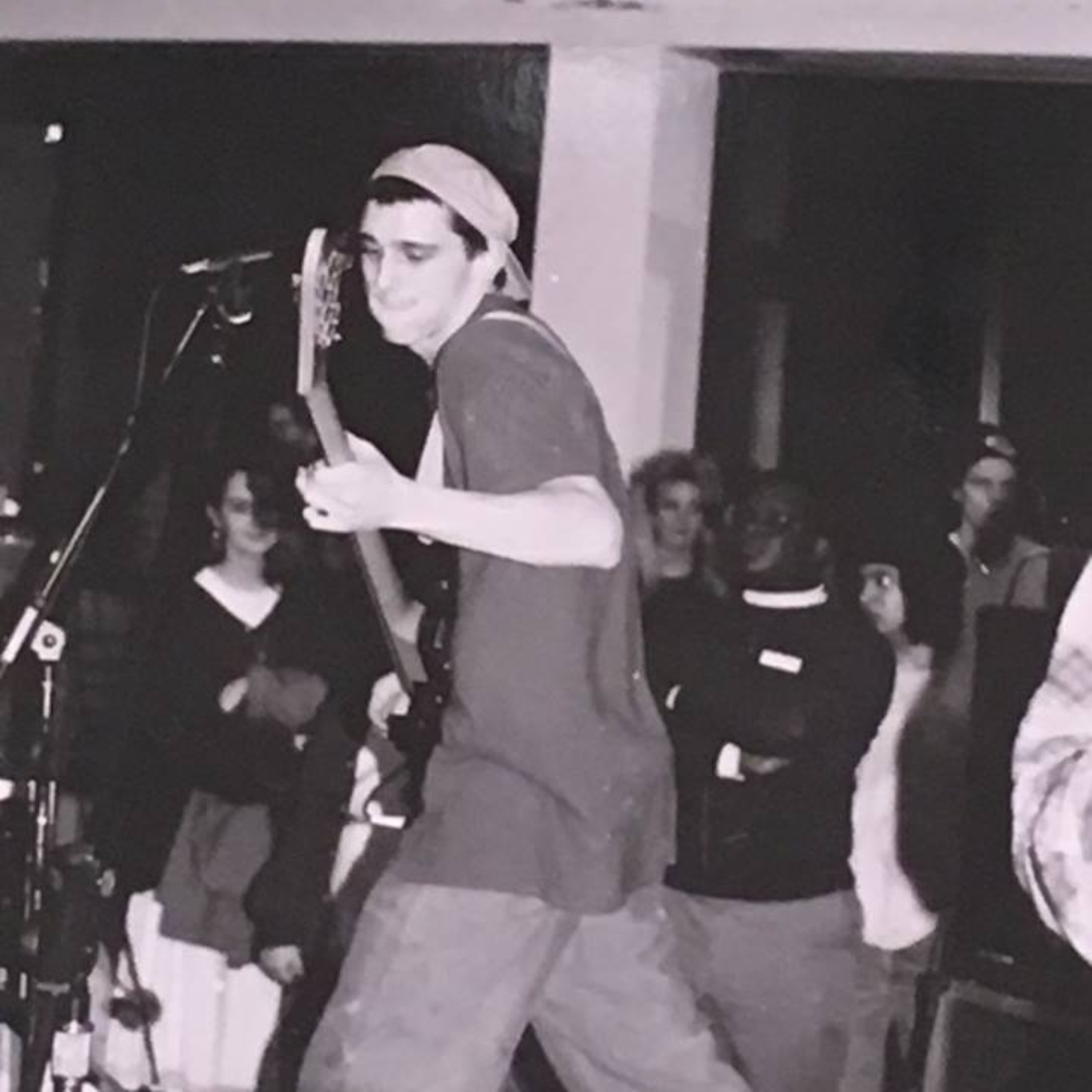 Pat Kennedy started the band Hostile Environment at age fourteen after first discovering punk rock through bands like Black Flag and Dead Kennedys and then listening to Teen Idles and thinking that he could have a band like that. Hostile Environment skated and played every party they could in Reston. They also put out a demo tape called Rite to Me in 1988. They were one of the first Reston hardcore bands and paved the way for many groups that followed. Then, Pat moved on to playing bass with the more rock-oriented band Remission. He played Jam for Man with them and they also released one demo album called Fix in 1989. After high school, Pat moved to Richmond with the band Avail and wrote several songs with them that wound up on their first official album, Satiate, in 1992. Pat continues to live in Richmond, and though he doesn't play in bands anymore, he uses the DIY skills that he learned in his music career throughout his life.
Episode #36 - Barry Cover (JarHead)
62 perc
21. rész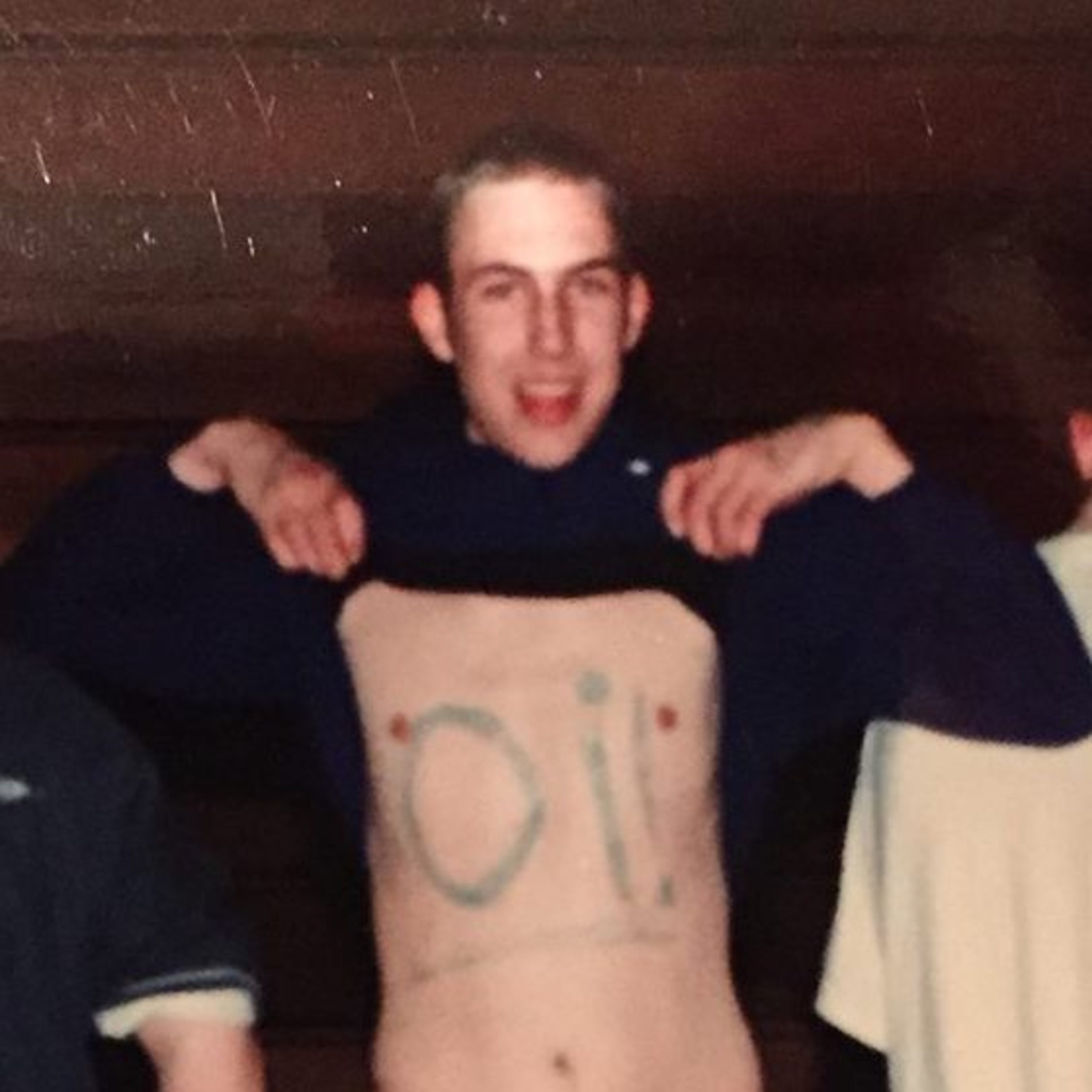 Barry Cover has played drums in a lot of bands, from Northern Virginia to Richmond. He started out playing Jam for Man with a band called Lake Cocytus, moved on to gigs with JarHead at the local spots like Music Store and Dharma Coffee House, then branching out to Asylum, Memory Lane, and the Loft. When he moved to RVA, he was in high demand, joining Wiseacre, Dimestore Hoods, and Wheelbite. Later, he continued his career with Amoeba Men, Immortal Avenger, Municipal Waste, and the Goons. Finally, he got back to his metal roots with Volture. He's focusing on his career as a chef right now, but he's such a great dad that he set up a band and rehearsed for a month just so his young son could live out his rock dreams of writing songs about Minecraft and fronting a band on his birthday. It's difficult to find JarHead's music, but you can see them playing at Jenkins Hill here https://www.youtube.com/watch?v=qFCULg1gPaI&t=527s. You can also check out Volture too at https://www.youtube.com/watch?v=ly-OvEPukQ0&list=PL-vT9tpqwdEex6CPaJJhO4oa1b0W5CRBb.
Episode #33 - AndyK interviewed by Derek Douglas
99 perc
20. rész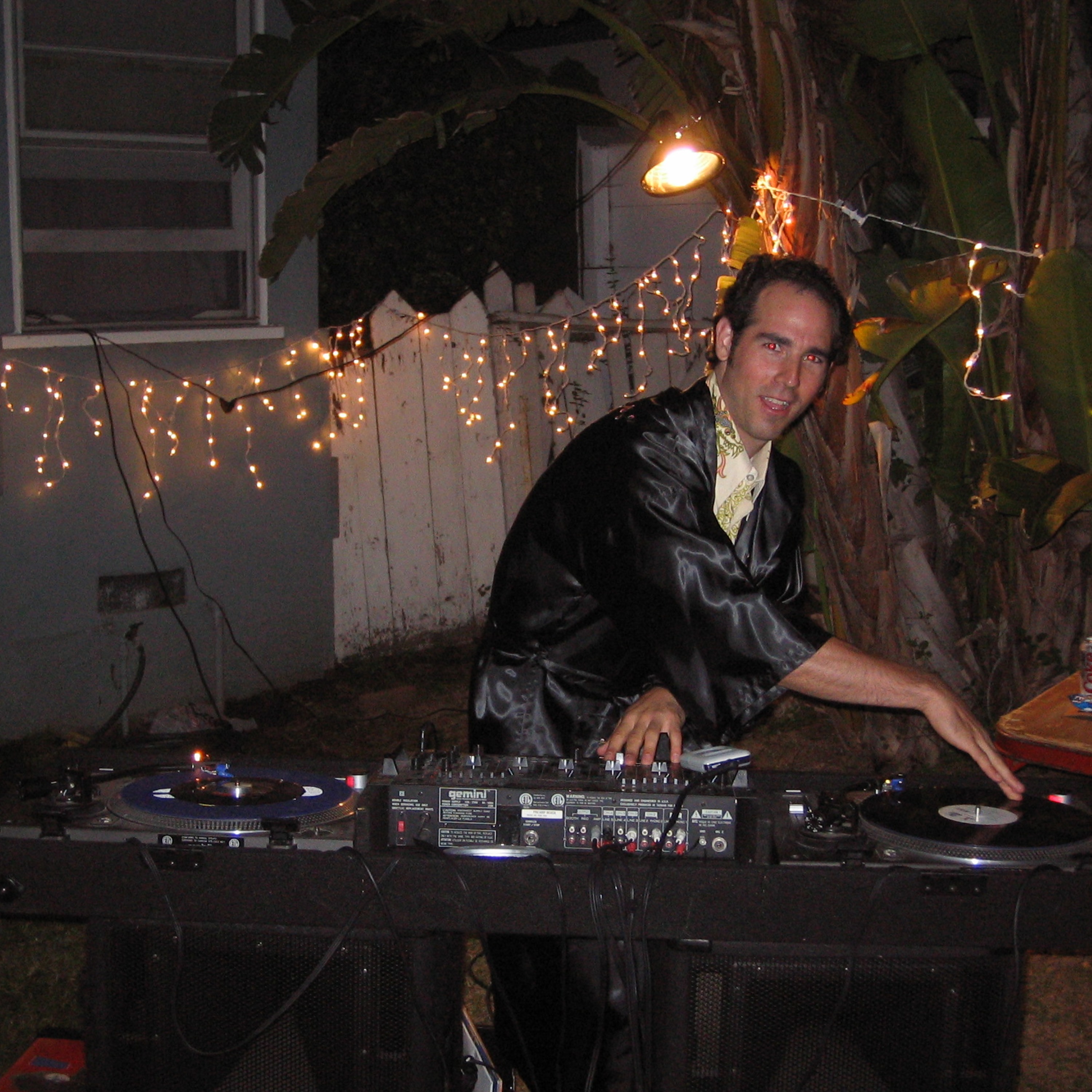 Andy Keiler hosts this show but, for those that aren't familiar with his music, has also put out almost 50 albums as AndyK. Born in Reston, VA, he grew up in a musical family obsessed with record collecting. He started playing piano and keyboards at age 5 and took up guitar at 14. After attending Jam for Man and numerous shows in DC, he formed his own funk rock band called Blotter Otter with Mike Tarr and Dennis Hoy. In college at Emory University, he continued his musical education and expanded his repertoire with turntables and a sampler, DJing parties and putting out his first solo albums. He explored several genres at once like musical heroes the Beastie Boys and Red Hot Chili Peppers, playing a blend of rock, punk, funk, and hip hop. After moving to Los Angeles, he continued to produce music for his students while also collaborating with other musicians in bands such as Ramona and the Red Lights, the Singularity, Junior Blind, Danimal, and currently Los Angelenos. Special guest Derek Douglas interviews AndyK as he describes his musical journey that has always been heavily influenced by Northern Virginia and explains why he started the Jams for Man podcast. You can find more of his music at https://itunes.apple.com/us/artist/andyk/319141795 particularly his newest album Gun n Bass. He also has a Bandcamp site at atothek.bandcamp.com and a Soundcloud page at https://soundcloud.com/user7308315.
Episode #32 - Zack Larkin and Aaron Platt (Sun Monkeys)
121 perc
19. rész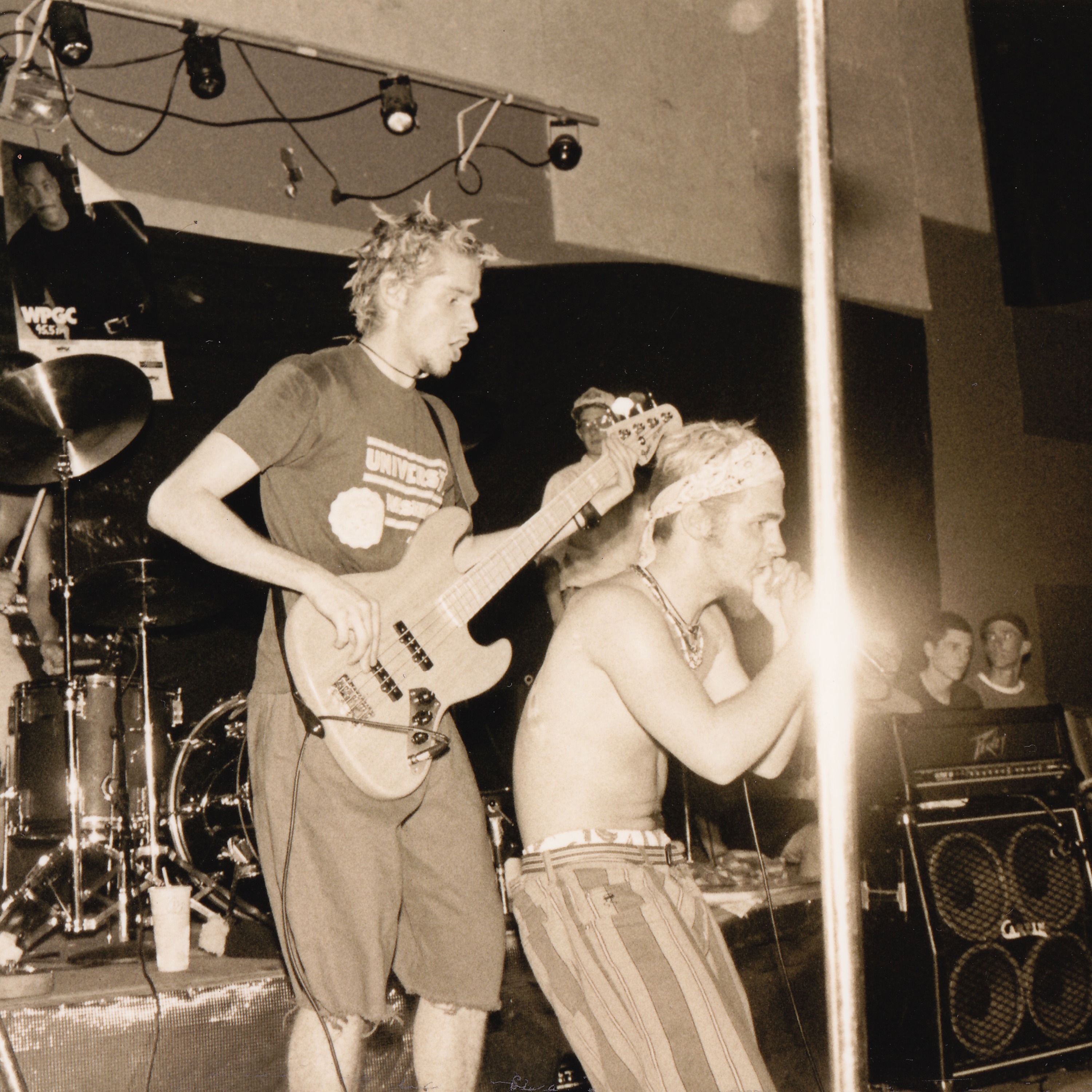 Sun Monkeys played a blend of rock, go-go, jazz, hip-hop, and punk that was, "funkier than James Brown's socks." This group spawned out of a jam session by kids that went to both South Lakes and Osbourn Park High Schools in Northern Virginia, and the lineup that recorded their landmark album, Brotherhood, featured Zack Larkin on vocals, Aaron Platt on bass, Thomas Brady on guitar, and Pete Van Allen on drums. They went through many different lineups during their years booking every show they could get, from DC Space to Dharma Coffee House, but especially as the nominal house band at Bender's/The Cave in Manassass. Other members include: Ari Kirschenbaum, Tom Young, Matt Goodspeed, Lara Platt, Stevie Treichel, Josh Scalero, Rashaad Jones, Mike Margolis, and Crick. Their second album, Love American Style, expanded their sound, with keyboards, samples, and a more laid-back style. They were known for their sexually explicit lyrics and posters, original artwork designed by percussionist Kirschenbaum, and lengthy sets filled with exuberant, sweaty dancing. Sun Monkeys were contemporaries of and played shows with bands such as AVAIL, Mary Jane, Vehicle Birth, and Dismemberment Plan.
Episode #31 - Mike Webb (US Navy Band Sea Chanters/Gonzo's Nose)
67 perc
18. rész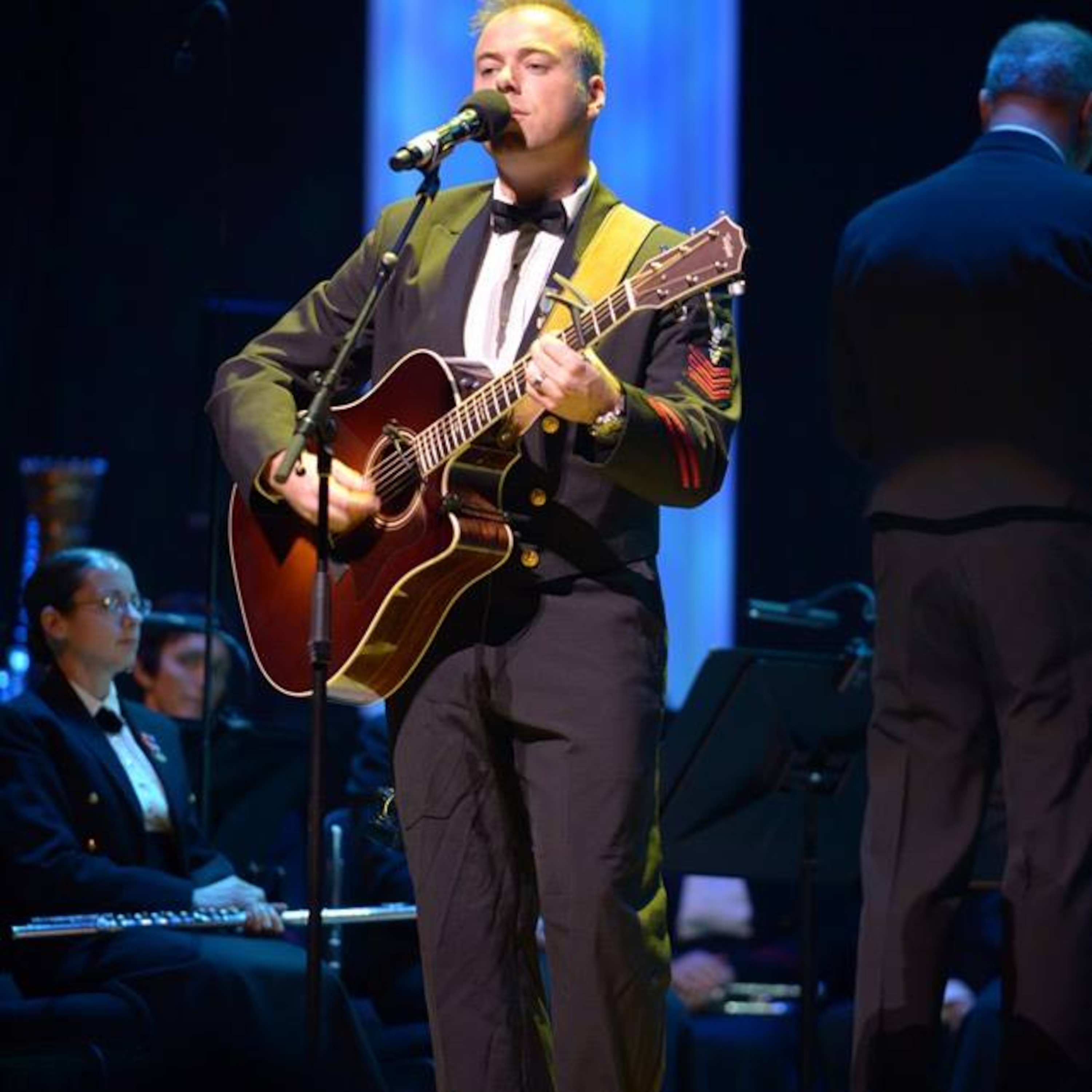 Mike Webb got encouragement as a singer in elementary school chorus, earned a prestigious award for choir in middle school, and basically taught himself to play piano and guitar through high school and college. After studying music at JMU and starring in an a cappella group there, he went on to Nashville after graduation, but didn't find his calling until he returned to the DC area. There, he tried out and was accepted into the US Navy Band Sea Chanters, singing the national anthem and other songs at Nationals Park and many other sporting events as well as President Obama's inauguration. Mike later went on to join one of Northern Virginia's legendary cover bands, Gonzo's Nose, and he performed as their lead singer for over a decade.
Episode #30 - Tim Murphy (DJ Redbees)
61 perc
17. rész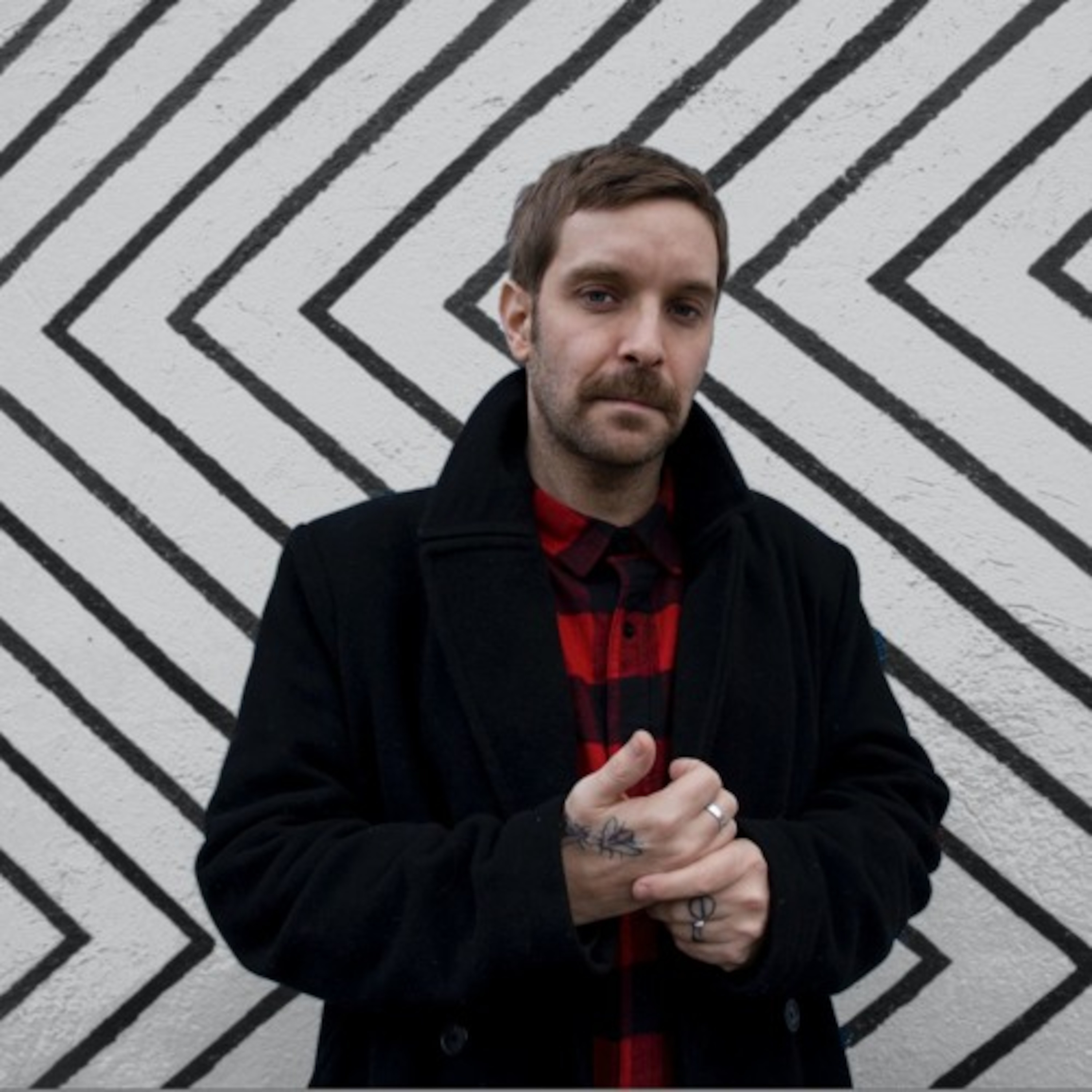 Tim Murphy started out playing jazz trumpet, moved on to hardcore punk and played drums in several noise rock groups, before learning to mix house and techno with his Chuck Street Players crew. He took the name DJ Redbees from an article about some Brooklyn-based insects that may or may not have been getting high off maraschino juice and weed. After moving back to Massachusetts and making hip hop and some jazz with Alan Boyer's Hyperphonix, emerging rock trio Highly Suspect tapped Tim to help manage their group and DJ for them on tour. You can find music from DJ Redbees on various clouds, of the Sound and Mix variety at https://soundcloud.com/djredbees and https://www.mixcloud.com/djredbees/
Episode #29 - Chris Jackson (The Vehicle Birth)
78 perc
16. rész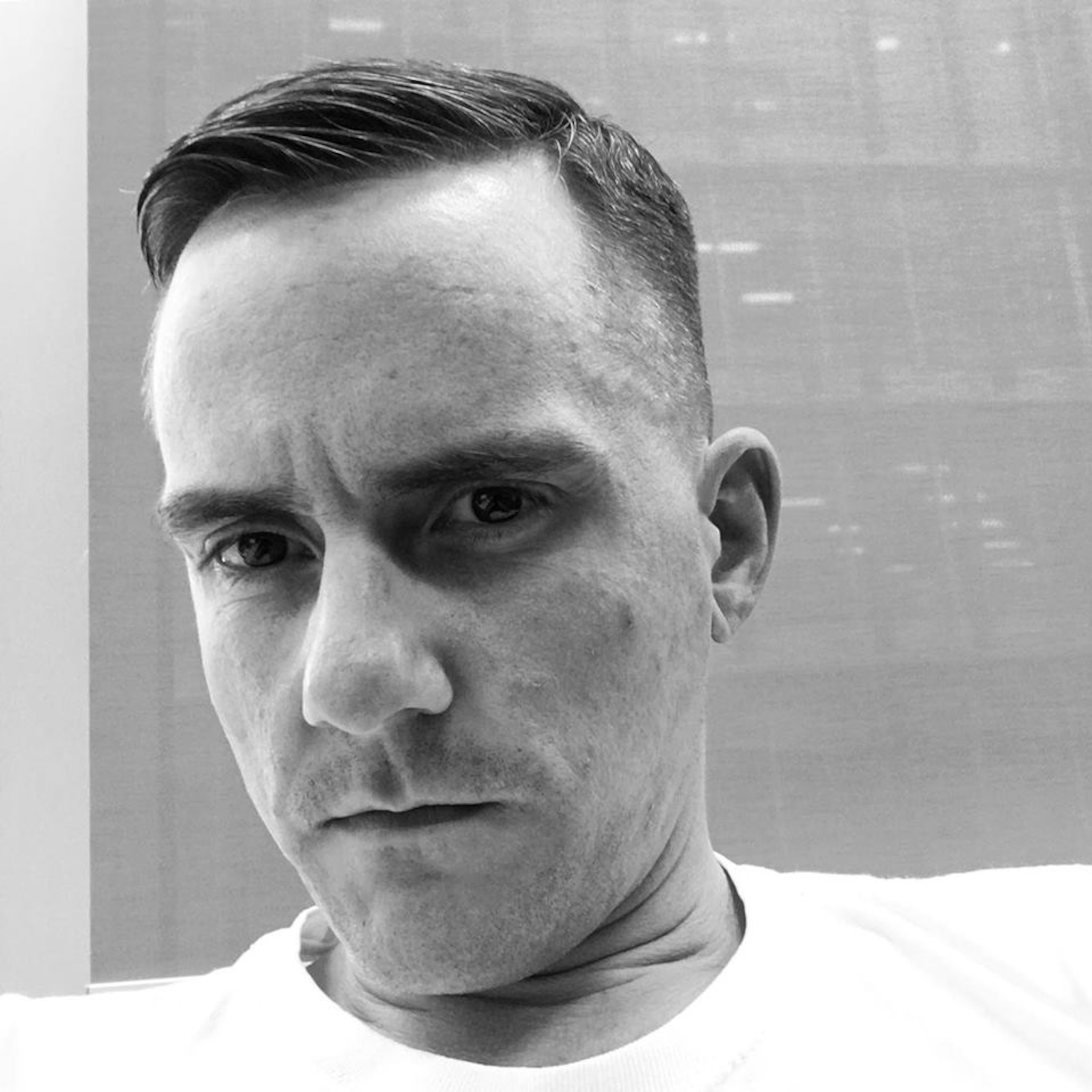 Chris Jackson liked to play guitar riffs at an early age, from the Peter Gunn theme to Day Tripper, and made a musical career out of them with the rock band The Vehicle Birth and later Cracktorch. He opened the Dharma Coffee House in Fairfax with his friend Christian Yavorsk years before anybody in the area heard of Starbucks in order to have a place that served great coffee like they did in Europe, but also to give high school and college kids a place to hang out and listen to live music and poetry. Dharma hosted bands such as The Dismemberment Plan, Frodus, and the Sun Monkeys along with Jackson's own band, as they competed to be the best group in the area. The Vehicle Birth then moved to Boston to go to college, only releasing three singles and an LP called Tragedy on Crank in 1998. They went on a cross-country tour to support the album in 1999, but broke up on their way back home. Jackson then went on to form Cracktorch, who released the album Tonight the City in 2005 and went on to tour for the next decade. Visit https://www.facebook.com/pages/category/Musician-Band/The-Vehicle-Birth-165595246822653/ for more information on The Vehicle Birth or https://www.amazon.com/Tonight-City-Cracktorch/dp/B001P2TID2 to purchase the album by Cracktorch.
Episode #28 Mike Davis (Pudwak)
62 perc
15. rész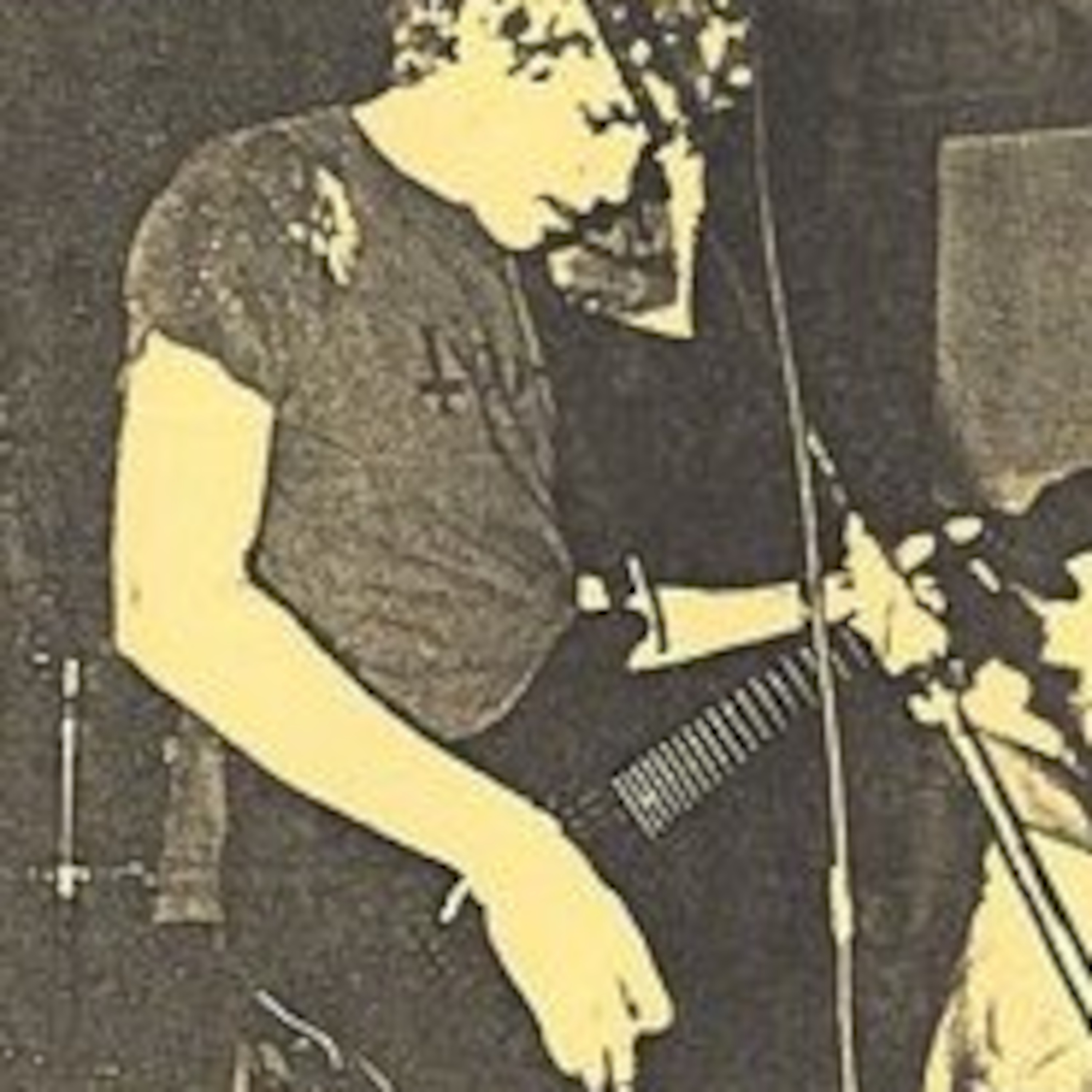 Mike Davis learned guitar from his neighbor Steve Niles, who went on to play in Gray Matter, and formed his first band, Pudwak, with Sean Philpotts and Dave Allen, who later played in Branch Manager. They recorded one cassette album with Mike Clayberg from Malefice. They then added Davis White, also of Malefice and later Repercussion, on drums, renamed themselves Foundation, and recorded two albums with Don Zientara at Inner Ear Studios. Mike went on to work at Inner Ear himself as an engineer and producer and helped record albums by Dismemberment Plan and the Goons among many others. Along the way, he helped connect Dag Nasty with their first vocalist and played with other members of the band in Los Vampiros. He also played in the eclectic NOVA band The Iceboxers and on albums by the Blood Bats, featuring Charles Bennington of Bloody Mannequin Orchestra. Suffice it to say, Mike helped establish what would come to be known as the Reston Hardcore scene and had a Zelig-like ability to cross over with virtually everybody making great music in Northern Virginia at that time. His guitar sound is an indelible part of numerous stellar records from the 80s and 90s as well as his recording techniques.
Episode #27 - Beau Butler (AVAIL)
53 perc
14. rész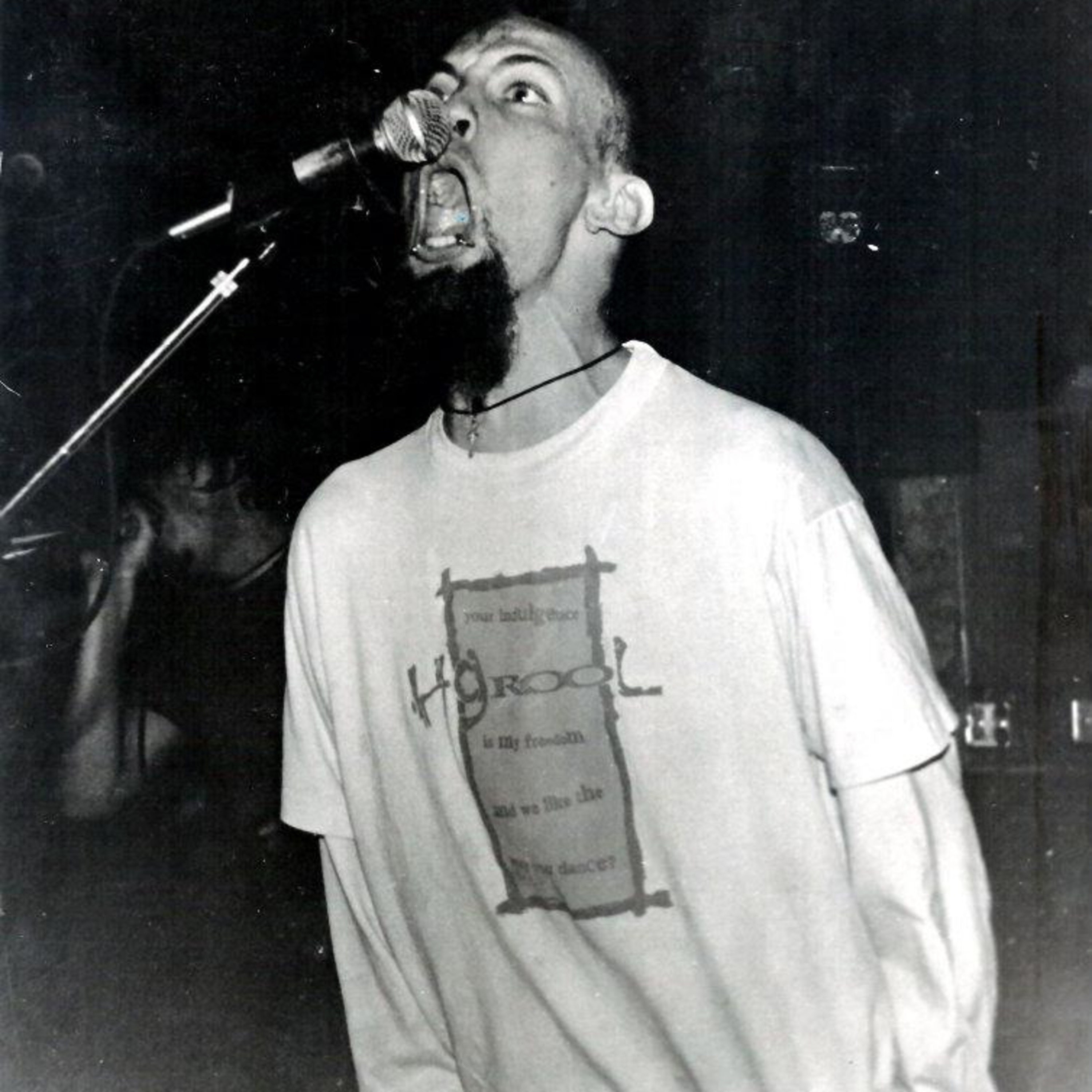 Beau Butler aka Beau Beau started out as a guitarist in the Reston band Hostile Environment but joined AVAIL just before they moved to Richmond. He became their self-described cheerleader, go-go dancer, and tour manager, though others have referred to him as a hype man. He told me, "I don't like playing music. I like jumping around screaming." It seems that he's been doing that at punk rock shows since his first Corrosion of Conformity concert in 1985. He continues to love discovering new hardcore bands and introducing his teenage kids to the joys of jumping around screaming at shows too.
Episode #25 - Nathan Crouch (Lugnut)
77 perc
13. rész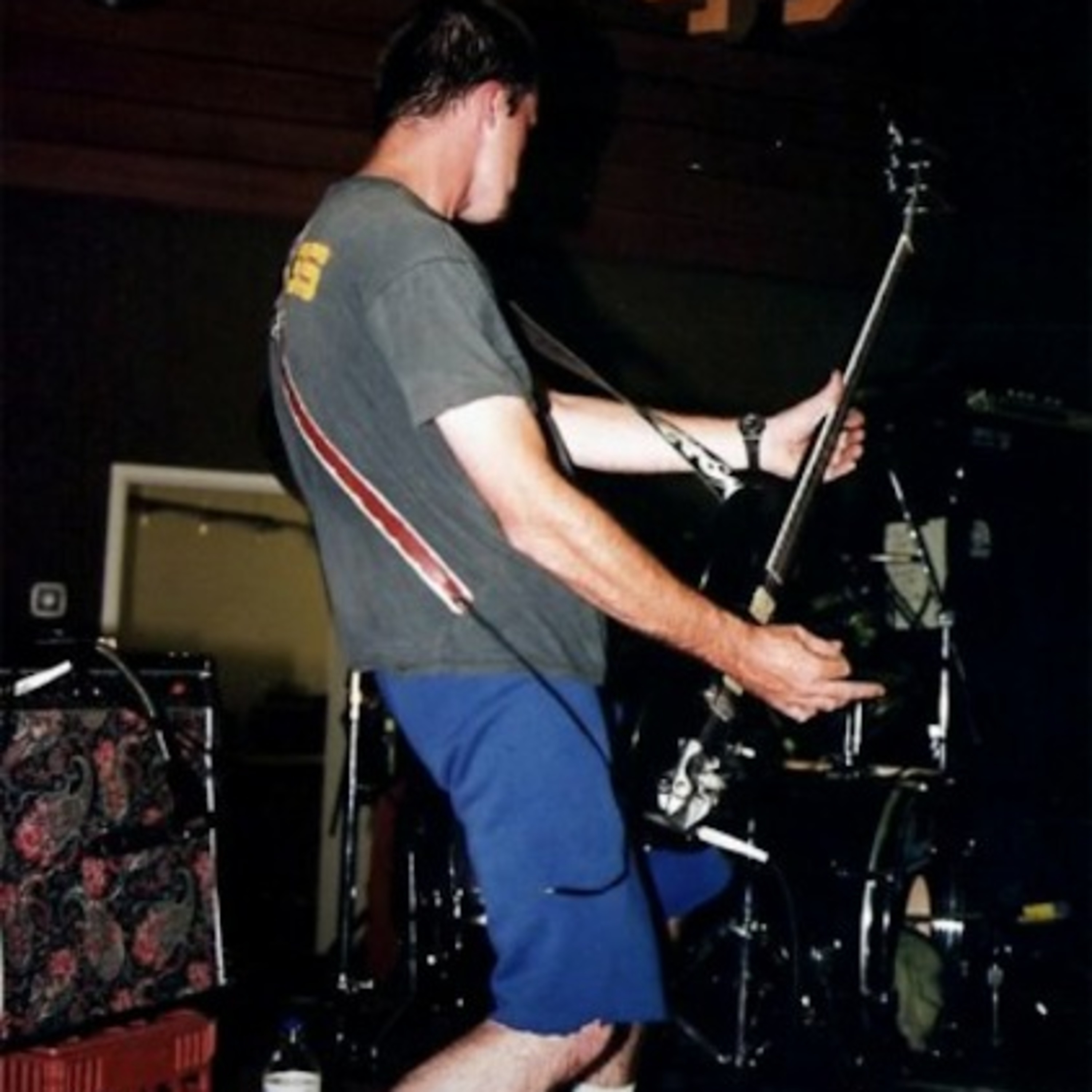 Nathan Crouch formed the band Lugnut with Marc Williams on vocals, Brian Ballard on bass, David Swartz on the other guitar, and a series of drummers, Clay Wells, Zack Stanley, and finally Barney Rubble (né Jeff Robinson). They worked with some great producers and studios along the way, from Christian Quick and Stillness Sound, to Inner Ear Studios, and finally Jeff Juliano. Their 7", Lugnutty Buddy, was released by Victrola Records thanks to label head Billups Allen. They hit some major milestones in playing DC Space, the old 9:30 Club, the Black Cat, and best of all—Jam for Man. They were the best times Nathan remembers from his youth, and he shares those memories here.
Jams for Man - Episode #20 - Jason Hamacher (Frodus)
85 perc
12. rész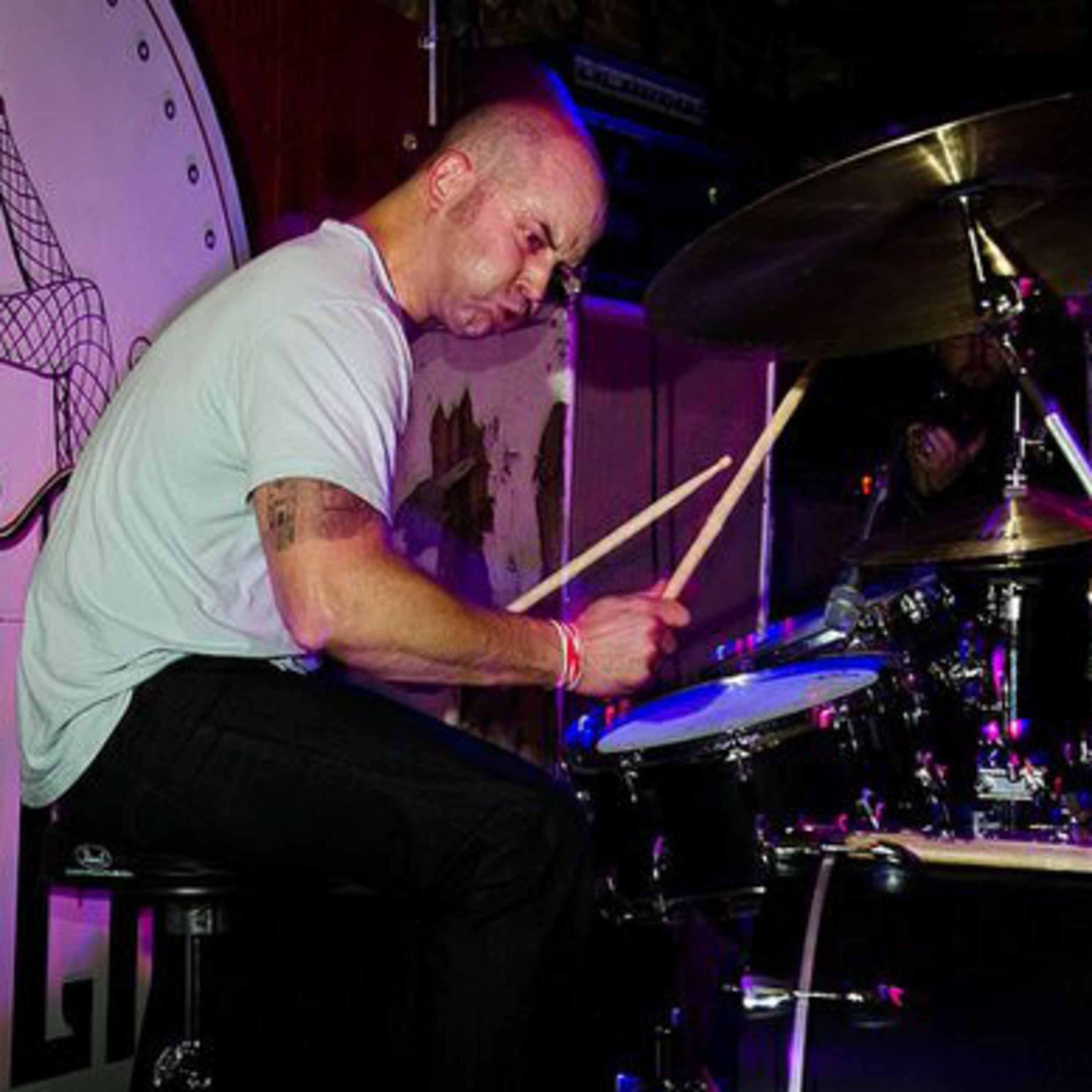 Jason Hamacher moved from Florida to Fairfax County, excited to be there because of a reference from a Scream album and its proximity to Minor Threat and the DC hardcore scene. He met Shelby Cinca on a Christian retreat and a video of him shirtless, banging out a Sepultura song sealed the deal of securing a spot in his band. This launched them on a ten-year odyssey of touring around the world and recording with three bands, from Frodus to The Black Sea and most recently Decahedron. This episode also features music from Jason's straight-edge band, Battery, and his screamo project Combatwoundedveteran. Jason developed skills promoting his music and booking tours, almost securing Frodus a gig playing a lab in Antartica, and utilizing some of the same talents to preserve ancient Syrian chants. Jason has accomplished so much musically, but never takes himself or his achievements too seriously, and was more than happy to to give us insight into his Northern Virginia roots.
Episode #19 - Jayson Capps, Kelly Medford, & Josh Neall (Bubble Jug)
92 perc
11. rész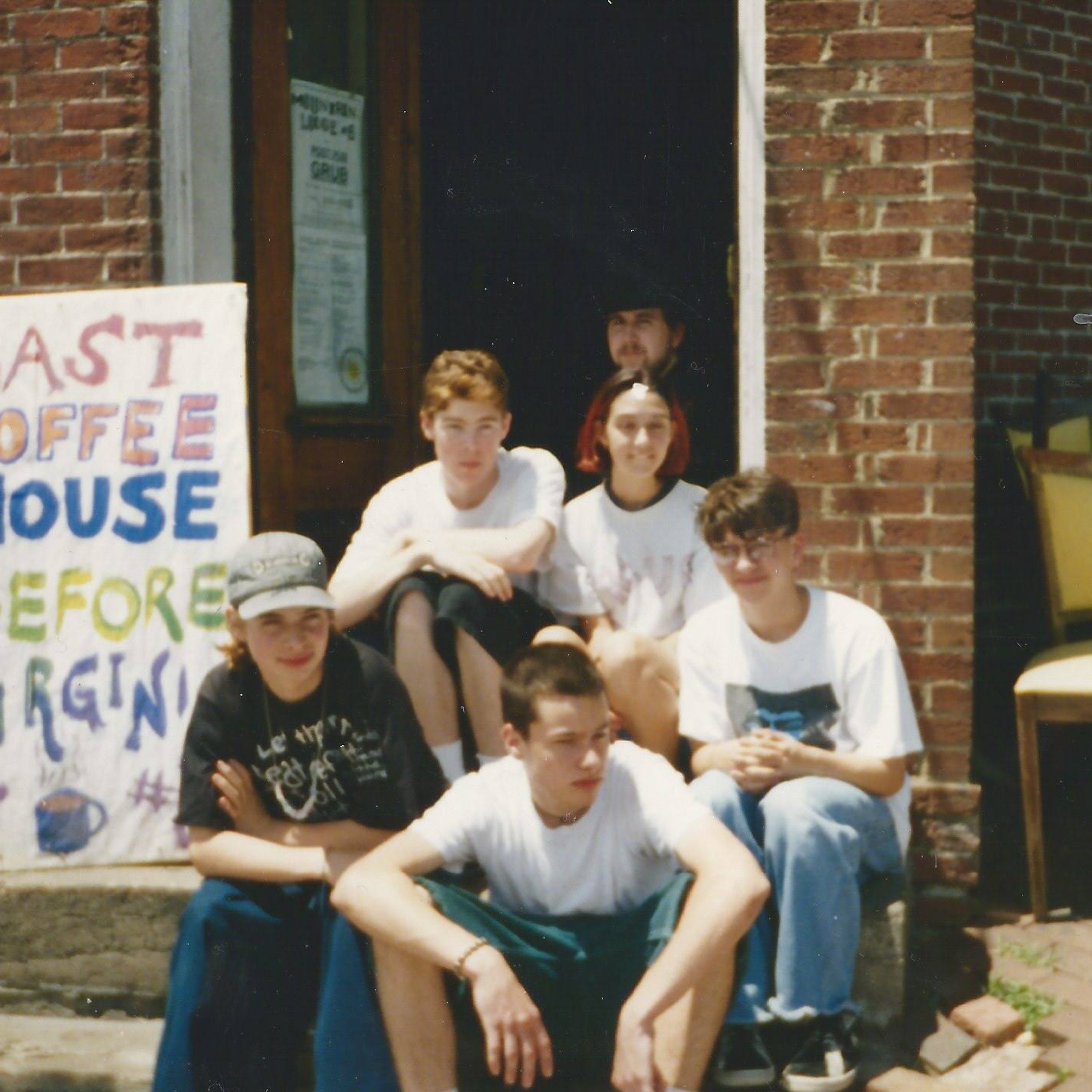 Along with bands like Frodus, Lugnut, and Kidskin Conduction, Bubble Jug played loud, experimental, and intense shows in and around the Chantilly, VA area. The lineup consisted of Dave Cleary and Kelly Medford sharing lead vocals, Scott Hawkins on bass, Jayson Capps on guitar, Josh Neall on drums, and the late Nathan Maddox on saxophone and everything else. Bubble Jug followed in the footsteps of bands as diverse as Nation of Ulysses, Bikini Kill, Born Against, and Sonic Youth, and added even more interesting sounds on their recordings with the help of Christian Quick at Stillness Sound. Like the delicious and highly edible gum from which they took their name, Bubble Jug burned bright for a few years and then disappeared... until now.
Episode #18 - Dave Stone (Enough)
85 perc
10. rész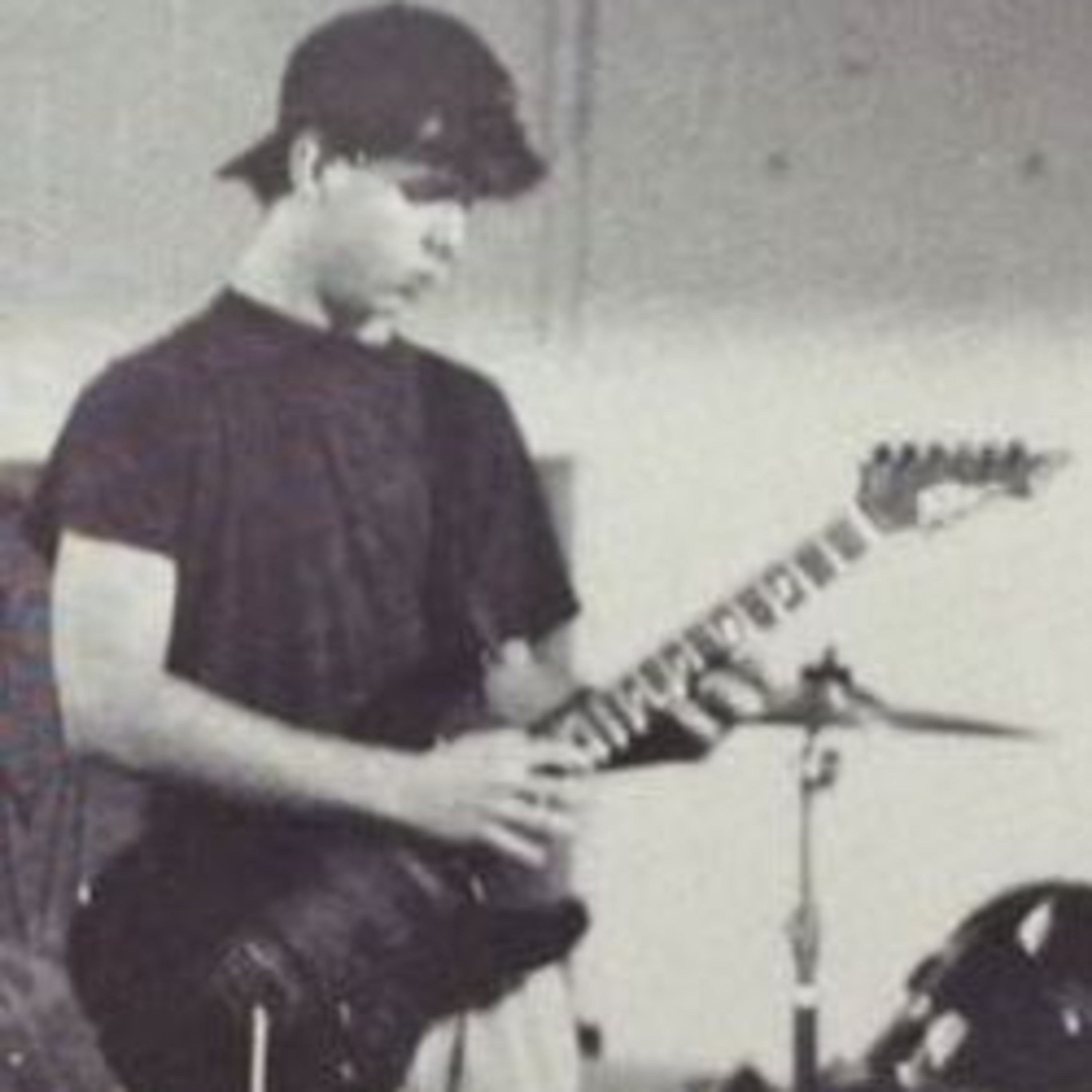 Dave Stone grew up in North Reston, incrementally inching towards punk from a pretty early age thanks to the Clash and the movie D.O.A. He started his first band K.I.D. (Kids In Dispute) before any of them really knew how to play, and he went on to form or join at least nine more bands, including: FSA, Enough, Infusion, All Fall Down, Porch Mob, VPR, Nervous Impulse, BSR, and finally his current band, Rise Defy. He's comfortable on both bass and guitar, writes great songs, headlined Jam for Man, recorded at Inner Ear Studios, and has played with some of the greats like HR and Angelo Moore. Even better, Lake Anne Dave is an excellent storyteller, and he weaves it all together on this week's episode. For more information about his band and music, check out: https://www.facebook.com/risedefy/ and https://risedefy.bandcamp.com/releases
Episode #17 - Ananda Burke (Doubt)
53 perc
9. rész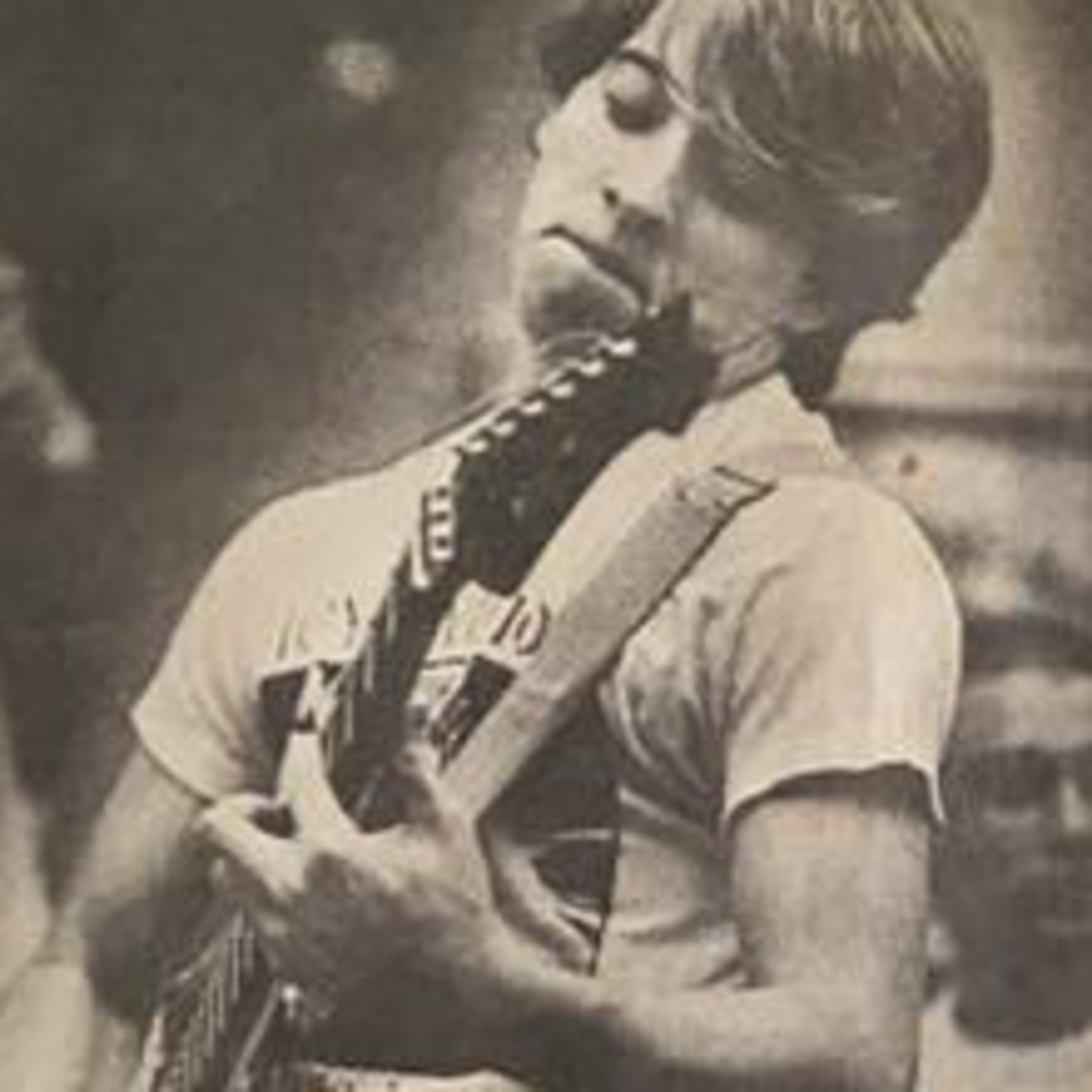 Ananda Burke just got back from Punk Rock Holiday in Slovenia, part of his first-ever European tour with his band Head Honcho. However, thirty years before that, he played guitar in the band Doubt at Jam for Man, DC Space, and parties around Reston. Ananda learned important lessons from the music scene in Northern Virginia that he shares with us here and takes with him as he works on the next album with his band. For more recordings and information on Head Honcho, go to: https://headhonchomusic.bandcamp.com/
Episode #16 - Carter Blitch (Knothead)
73 perc
8. rész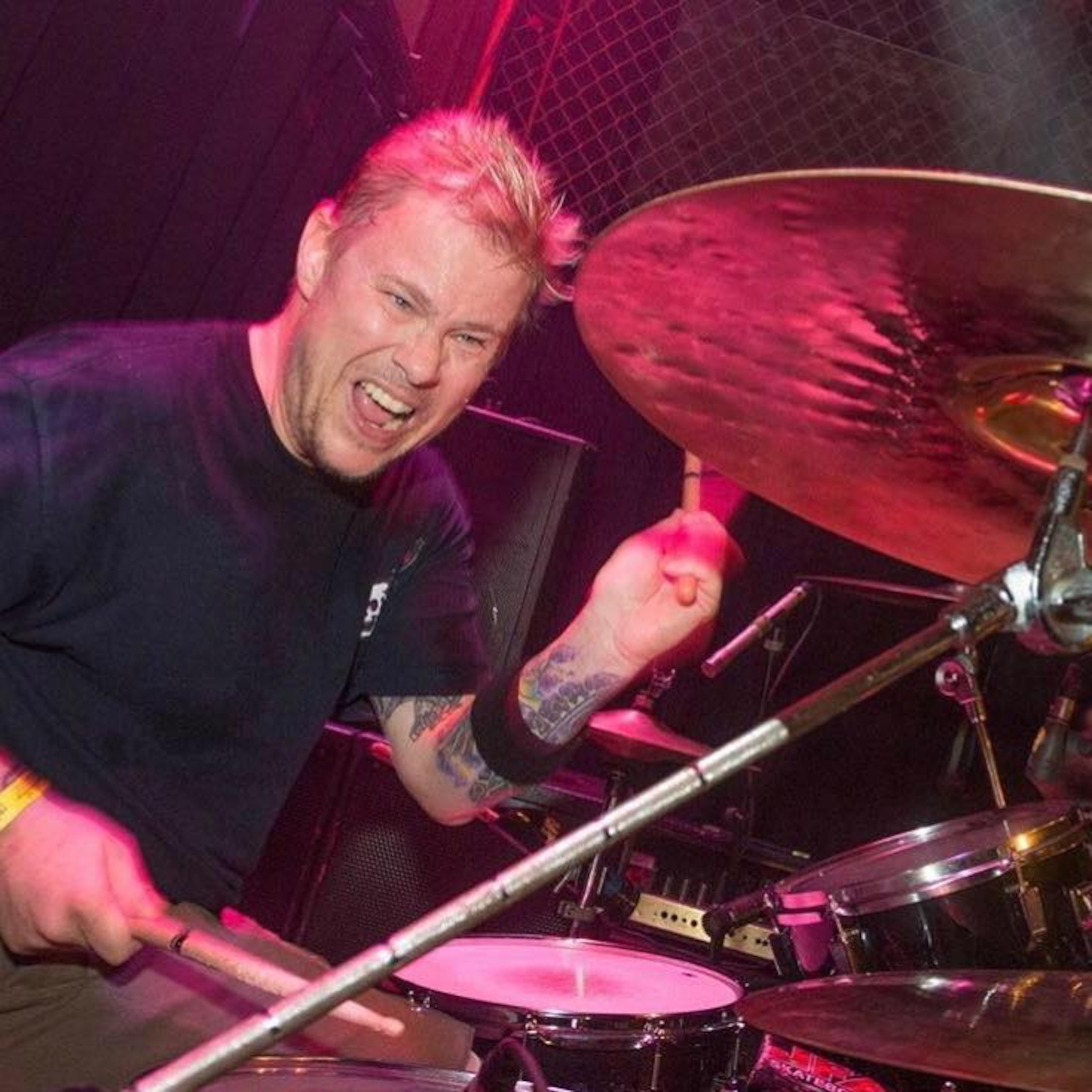 Carter Blitch got a subscription to Thrasher magazine for his twelfth birthday, and the first issue he received had a feature on the band JFA. Little did he know that years later, he would become the drummer for this very band, skating and playing punk rock with them across Europe and the U.S. Carter had come a long way from his first band, the Golden Beat, named for his children's drum set, and Knothead, his Reston hardcore band that played at Jam for Man. In addition, Carter recorded out West with bands such as One Shot Kill, Mob 40's, Love Canal, and Childhood, Inc. You can find more information about his band JFA and their tour schedule at http://www.jfamusic.com/
Episode #15 - Steve Bidwell (Hard Proof)
66 perc
7. rész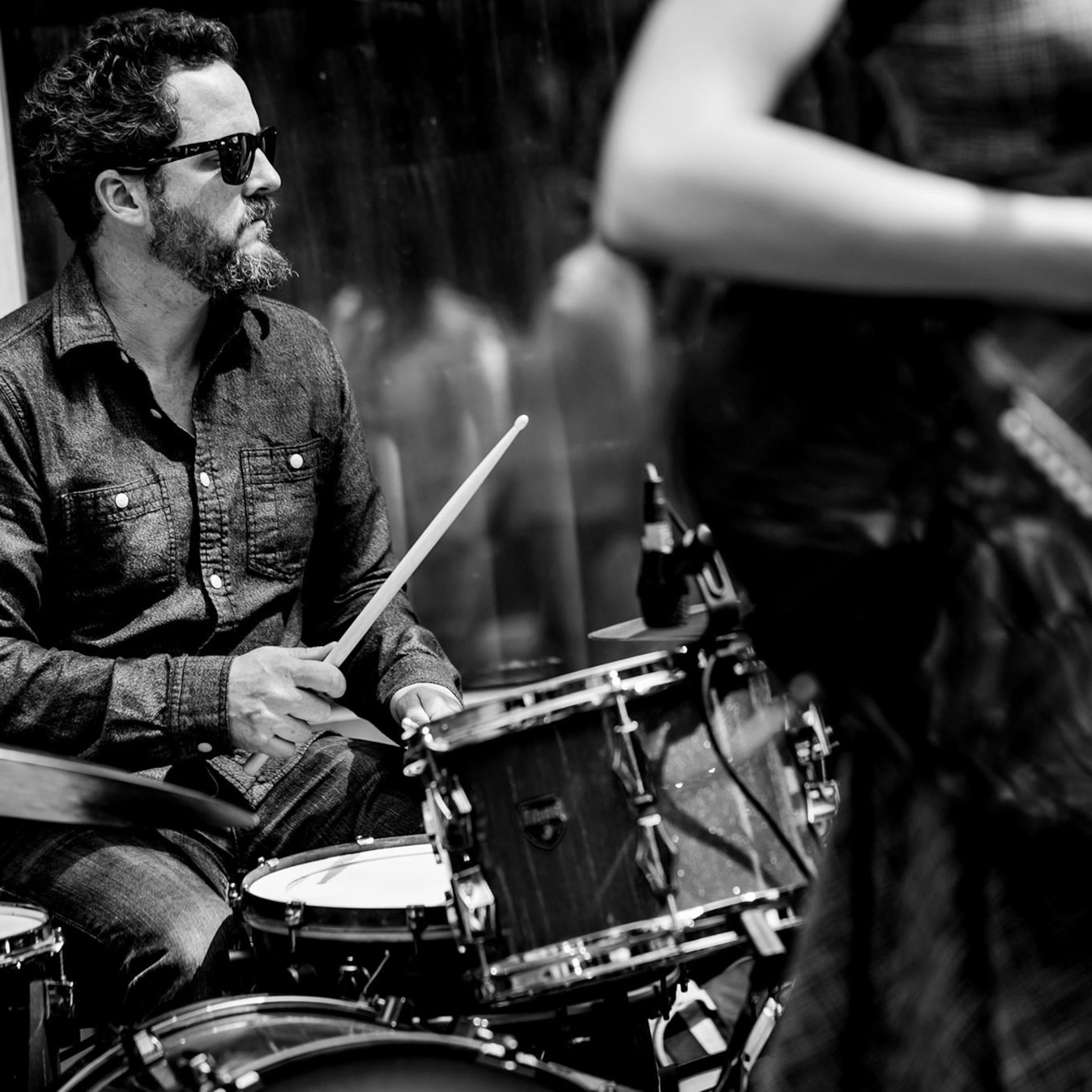 Steve Bidwell has lived in West Virginia, Ghana, Pittsburgh, New Orleans, New York, and Austin, and adding to his drum repertoire, which includes playing with The Calm Blue Sea, Hard Proof, Brownout, and Black Pumas. Steve can play anything and everything on drums, from afrobeat and go-go, to dixieland jazz and western swing, making him in demand as a session musician and touring drummer. However, he got his start in Reston, VA, and credits the multitude of record stores, high school music instructor Jeff Fraker, and Jam for Man as some of the inspirations for his life in music, and will fight to the death anybody that doesn't recognize Fugazi as one of the most important bands of all time.
Episode #14 - Mike Walker (DJ Mike Brie)
98 perc
6. rész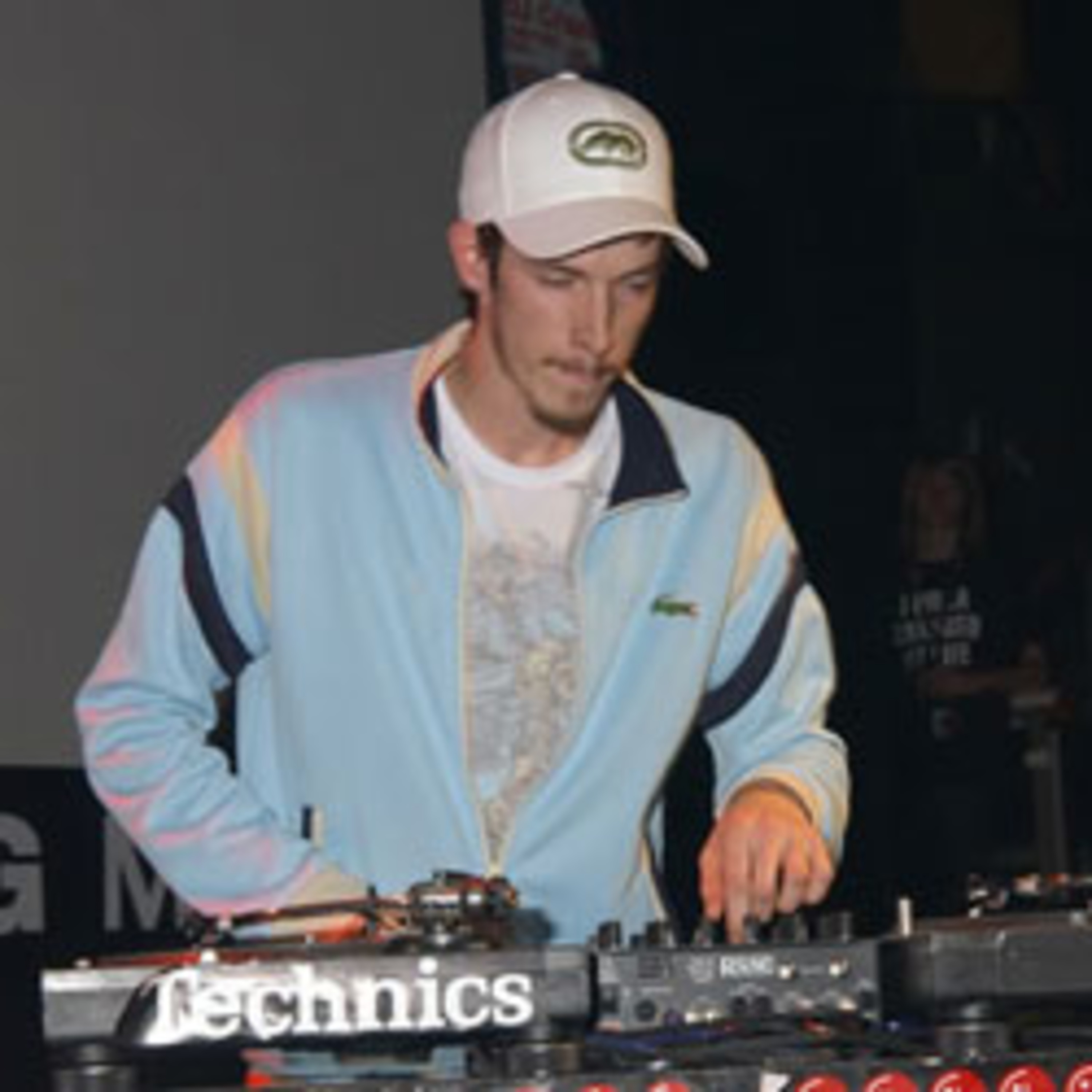 Mike Walker, born and raised in Alexandria, VA, and the son of two amateur-musician parents, trained to play classical piano and church organ but instead went on to acclaim as the US DMC champion in 2006. This episode features some of his epic DJ battles as well as his jam session with legendary turntablist, DJ Qbert. Not to be pigeonholed, Mike also talks about his time in church choir, neighborhood musicals, battle of the bands, creating computer-programmed tracker music, gamelan ensemble, live college radio drum n bass mixes, Atlanta strip club hip-hop deejaying, all-night fusion sessions, being a founding member of the Kobra Kai, and more!
Episode #11 - Jerry Barrett (L.D.Kids)
93 perc
5. rész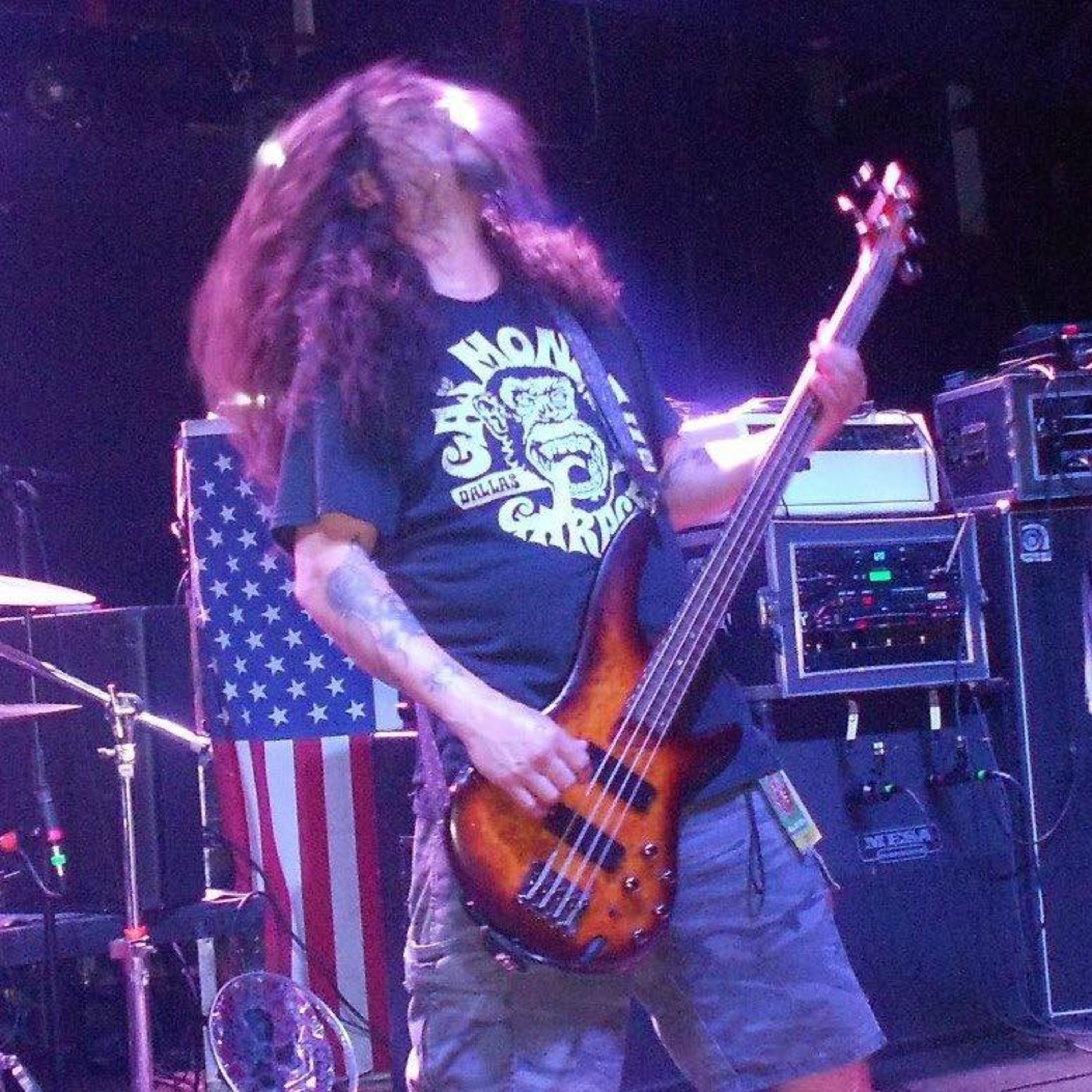 Jerry Barrett moved to Reston from Seattle and found a toehold in the Northern Virginia music scene in Guitar Lab at South Lakes. He formed a high school band and played some shows, but became a professional musician when he dropped out to tour, opening for Wrathchild America. This launched a career in music that led him to play with the likes of HR from Bad Brains, Dave Byers, and Corrosion of Conformity Blind. His Reston hardcore credentials are unmatched, having played bass in L.D.Kids, BSR, Pitbull 1999, recorded with Evenout, and reunited with Mike Munoz and Craig Harmison to form Wrong House. He comes from a very musical family, his mother a classically-trained pianist and his brother a sound technician extraordinaire. He even got married on a Motörhead cruise. This guy lives and breathes music and has lived in Reston for more than thirty years! His music is widely available at: http://www.pitbull1999.com/ and https://store.cdbaby.com/cd/wrongfuckinghouse
Episode #9 - Serge Goon (The Goons)
73 perc
4. rész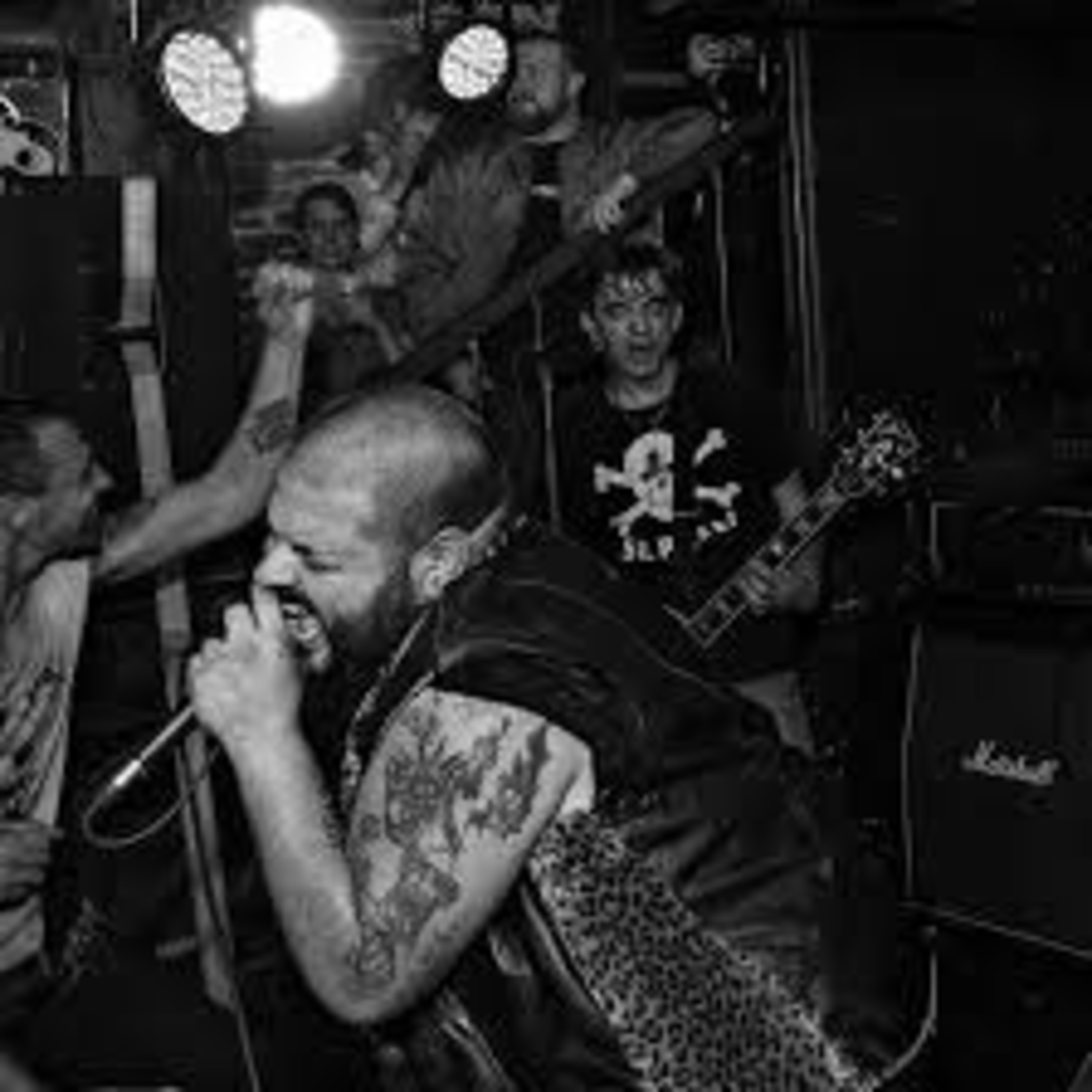 Serge grew up in Vienna, one of three brown kids in his classes, learning to distrust the hypocrisy of the system and preparing to destroy it from behind enemy lines. He found his true calling at shows in the old 9:30 Club and the Reston hardcore scene. After a brief stint in art school in Richmond, he returned to form the Goons, and performed with that band for over a decade, playing shows with all the bands he loved from the punk compilations he grew up listening to. For more information on Serge or his various bands go to: http://www.thegoons.com/ https://www.facebook.com/pg/thegoonsdc/about/ https://bridge9.bandcamp.com/album/nervous-impulse
Episode #8 - Matt Kozlowski (Hostile Environment)
76 perc
3. rész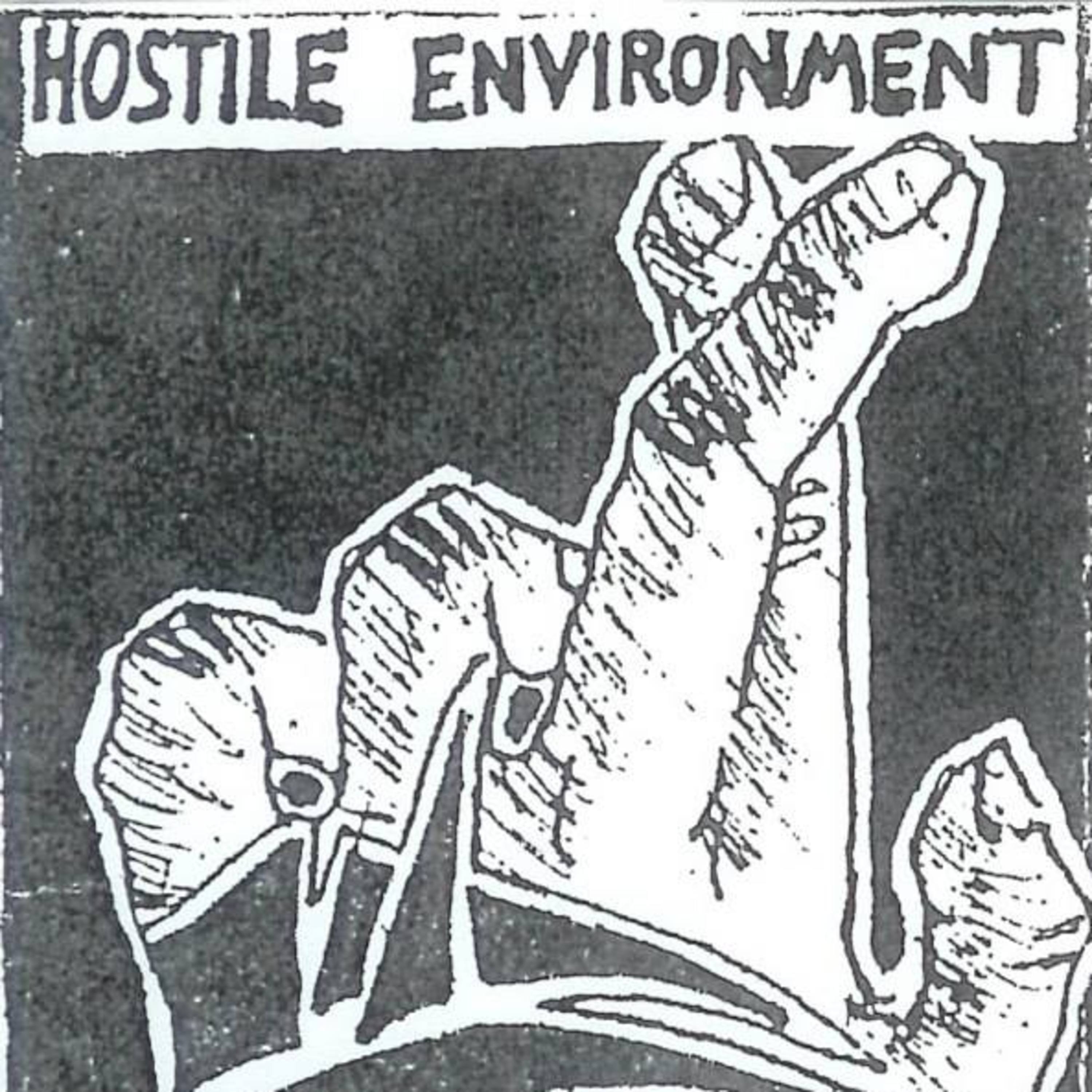 Matt Kozlowski grabbed a bass from his dad and teamed up with his best friend to start one of the first Reston hardcore bands in 1986. After becoming obsessed with DC groups like Dag Nasty and Rites of Spring, they added a singer with a scream like one of his heroes, Ian MacKaye, and a guitarist more familiar with classic rock than punk. One of the first songs they wrote featured the band's name, Hostile Environment, and became a staple of their sets. Along with L.D.Kids, they played every legendary party in Reston at the time, and inspired other bands to form and create the scene that gave birth to Jam for Man.
Episode #6 - Spookey Ruben (Transilience)
50 perc
2. rész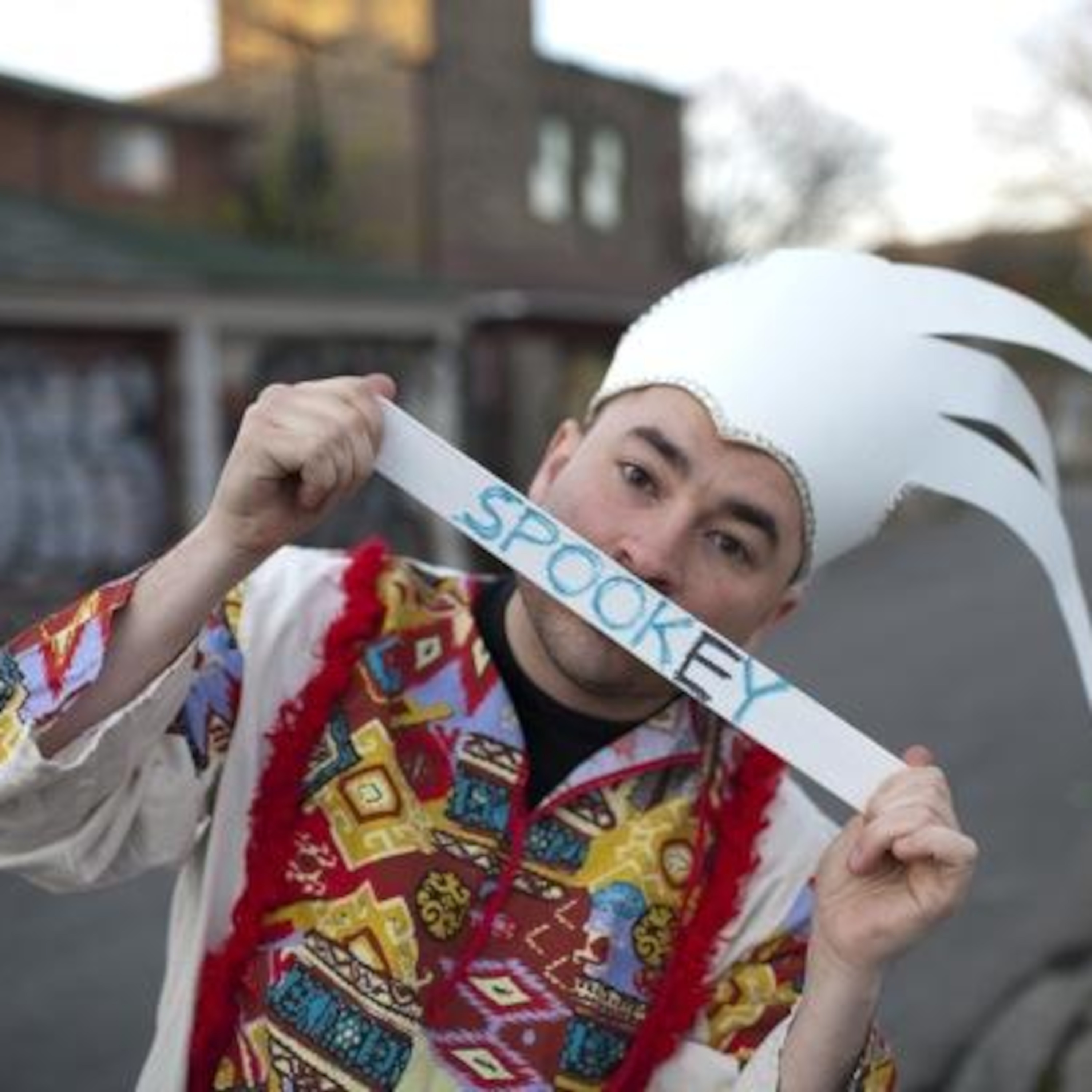 Spookey Ruben grew up in Germany and the Netherlands, listening to thrash metal demo tapes from America. He moved to Reston as a young teen and experienced the culture shock of trying to assimilate into the punk and hardcore scene there and in DC that he'd only read about in magazines. It was at this time that he received his nickname "Spooky", a result of his high-school friends teasing him about his appearance with his long hair and Satanic T-shirts. He formed the prog-hardcore band Transilience and was one of the first bands in Reston to record his own professional demo at Inner Ear and receive attention from major labels. He has gone on to international acclaim, which we will discuss in part two of this interview, but has never forgotten his roots of playing at Jam for Man and being an important part of the Reston music scene. You can more information about Spookey and his upcoming shows at: http://www.spookeyruben.net/ or find his recordings with Transilience at https://www.youtube.com/playlist?list=PLGQEGPxoy59LW5dr6AIsmJreu8vtW6-7f
Episode #5 - Brien Stewart (AVAIL)
62 perc
1. rész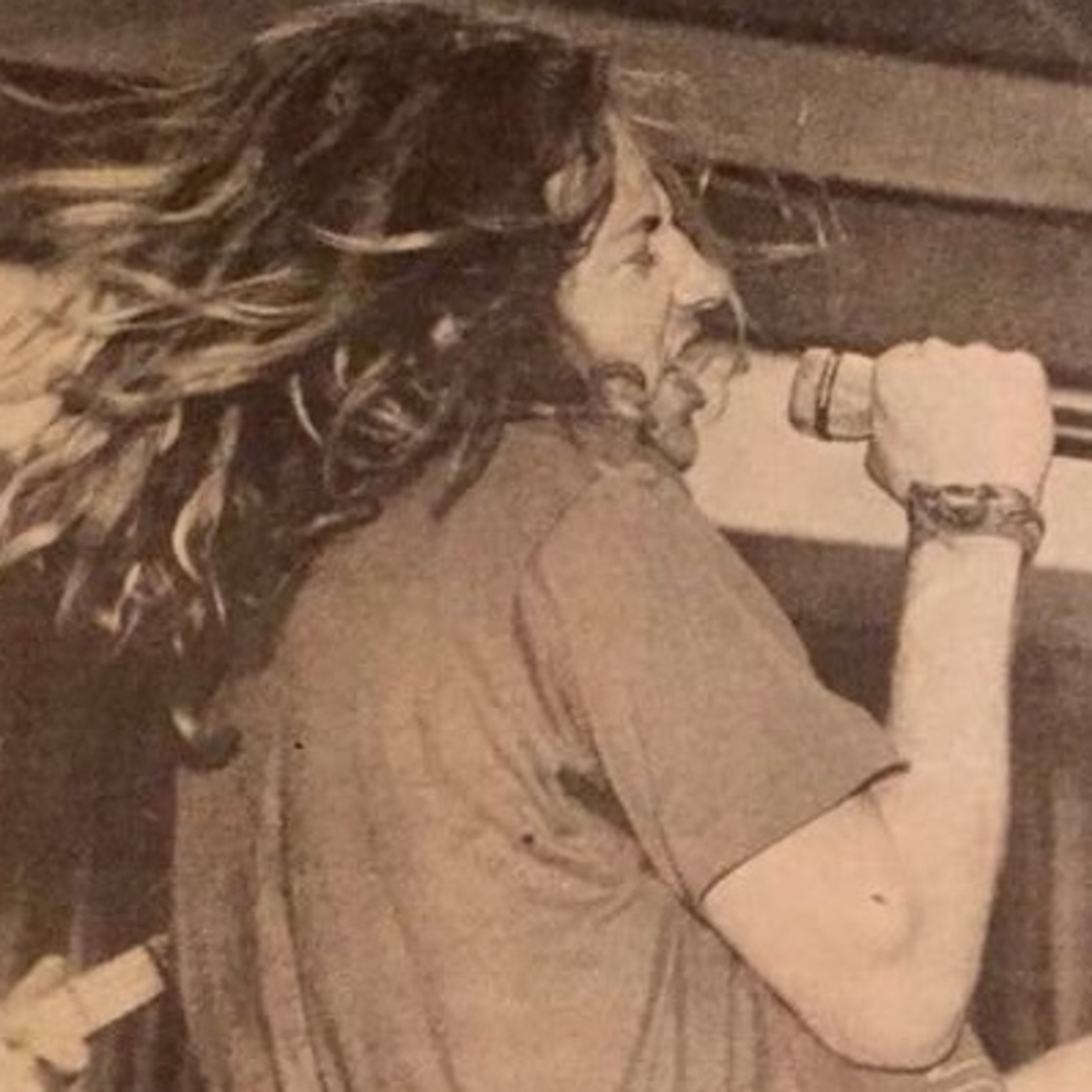 Brien Stewart formed AVAIL in 1988 with Joe Banks, Doug Crosby, and Mikey Warstler. He and his bandmates had the idea to put on a concert featuring bands from the burgeoning local scene, and with the support of his bandmate's mom, Patty Warstler--who ran the local Youth Club--put on the first Jam for Man concert. After the band moved to Richmond in 1990 and his good friend, Andy Wells, died tragically in a drunk-driving accident, Brien left the band. He went on to play in many memorable bands from the Reston hardcore scene, including L.D.K. (Learning Disabled Kids), BSR (Basic Skills Review), and Lickity Split. He has been recording with Ruin By Design since 2015 and they are putting the finishing touches on a new album this summer. You can find Brien's music with AVAIL at: https://brienstewart.bandcamp.com/album/avail-each-other-1988-1990 and Ruin by Design here: https://ruinbydesign.bandcamp.com/